Samsung details all the Galaxy S8 features you don't have access to (unless you're in China)
11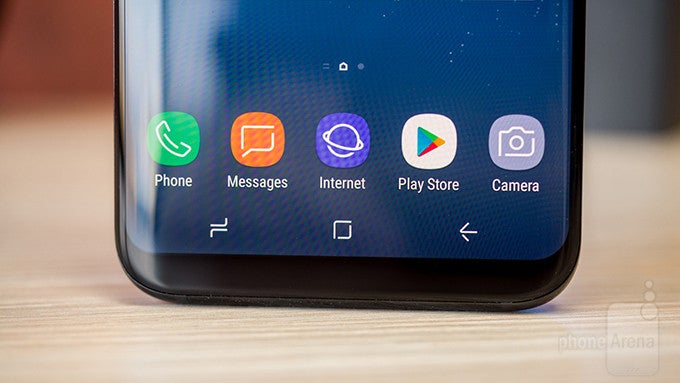 China, as most of you may know, has a very different smartphone market from the one in most Western countries – the four big local smartphone manufacturers, Huawei, Oppo, Vivo, and Xiaomi, have sort of carved their own niche in terms of design. But this applies even more so to their smartphones' user interface, which often relies more on maximizing usable screen space rather than minimalism; or in other words, a Chinese UX is way busier than what most of us are used to.
Meanwhile, a company such as Samsung, which pretty much dominates the worldwide Android market,
struggles to keep up with local demands
. And while these problems run far deeper than just their phones' UX design, the company has nevertheless taken a number of steps to optimize the Galaxy S8 in China, which it has now detailed in a post on its official blog.
Home screen
Anyone who's used a Chinese brand smartphone will immediately recognize the first change: by default, all apps on the S8's Chinese version are placed on the home screen, with no app drawer present.
This is, of course, following the path set by the iPhone, which, for those unaware, is kind of a big deal in the People's Republic. And seeing as Google conducts pretty much no business in China, the Google search bar is also nowhere to be seen.
Exclusive apps and services
Diving deeper, the Chinese also get a couple of exclusive services: a special app, called Samsung Assistant, as well as a service called Yellow Page found inside the Phone and Messages apps, both serve to help consumers connect with businesses. Examples include setting up a doctor's appointment, buying movie tickets, and more. After completing such a transaction, the Assistant pulls relevant information, such as traffic conditions and departure times and presents it to the user.
As for why – the answer might just lie in the massive Chinese chat service QQ, which makes a bulk of its profits not through advertising, but rather through micro-transactions built right into its interface. It has been providing most of the services Samsung boasts about for years, and the fact that it's still primarily a chat app explains why Sammy would choose to bake some of this functionality into its own messaging app.
Other region-specific features
Moving on, a number of other, more minor China-tailored features can be found inside Samsung's other apps, as well: Smart Manager, for example, now allows users to purchase additional mobile data as well as block robocalls.
The Calendar app supports the lunar calendar, the Camera has a different set of region-specific stickers, apps such as Music, Video, and Health all get access to relevant regional services, and the keyboard is specially tailored for "seamless" Chinese input. All of these sound like mundane changes, but are, in fact, the essentials needed for a company not to seem out of touch with a whole country's user base.
Oh, and lastly, Chinese S8 users also get a built-in
Screen Recorder
app. Seriously, Samsung?