Samsung designer says that the Samsung GALAXY Tab 10.1 was planned before the Apple iPad launched
44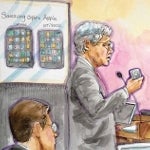 Wednesday saw more testimony in the Apple v. Samsung patent trial as the Korean firm's principal designer Jin Soo Kim took the stand. Through an interpreter, Mr. Kim told the jury that
Samsung was already working on the Samsung GALAXY Tab 10.1
when the
Apple iPad
was launched. He also discussed an internal email thread dated January 6th, 2010 that mentioned the
Samsung GALAXY Tab 10.1
. The point of this testimony is to show that the Samsung GALAXY Tab 10.1 was not some afterthought created by Samsung in response to the introduction of the Apple iPad.
A good question that the jury is going to have to consider is, if Samsung was working on the GALAXY Tab 10.1 prior to the launch of Apple's tablet, why did it release the 7 inch
Samsung Galaxy Tab
as its first slate? You might recall that after the Samsung GALAXY Tab 10.1 was introduced at MWC 2011, it was
sent back to the drawing board after the Apple iPad 2 was introduced
. At the time, Lee Don-Joo, executive vice president of Samsung's mobile division said that some of the parts on the Samsung GALAXY Tab 10.1 were inadequate and
Samsung re-designed the tablet
.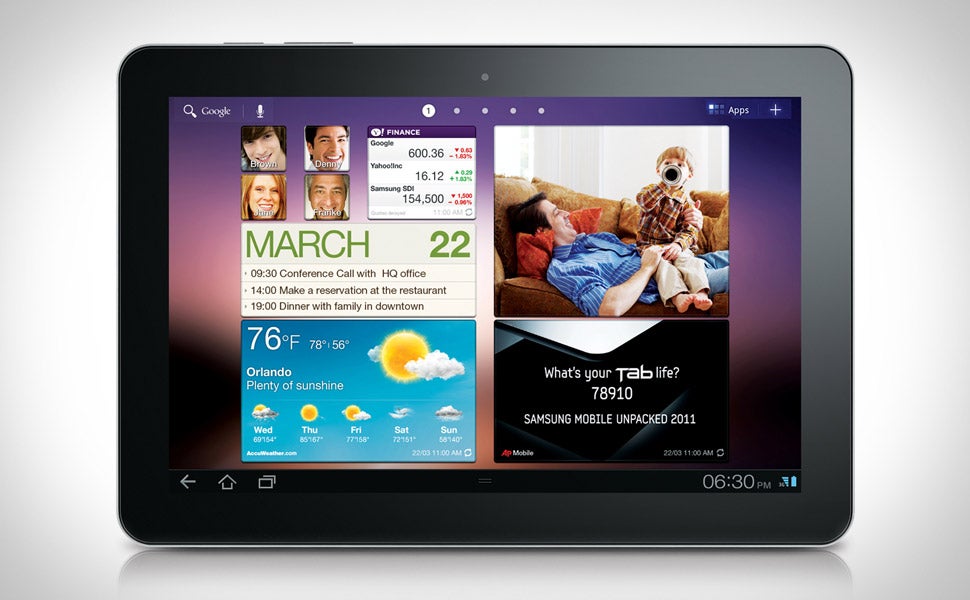 Samsung GALAXY Tab 10.1
Designer Kim explained that Samsung's design choices are based on the functionality of a device, not just to copy Apple. He told the court how the bezel acts like a bumper to protect a device and how 10.1 inch screens were a "sweet spot" for the manufacturer as it allowed Samsung to cut the screens from a larger plate of glass without any waste. He explained that increasing the size of the display by even .1 inch would cut the number of panels they could get from a master sheet to 35 from the 50 cut using the the 10.1 inch size. If that is the case, you might wonder why Samsung launched tablets with 7 inch, 7.7 inch and 8.9 inch screens as well as 10.1 inches.
Apple's cross-examination discussed internal Samsung documents that mentioned how
Google explicitly requested
that Samsung redesign both the Samsung Galaxy Tab and the early Samsung GALAXY Tab 10.1 version. Google's note demanded that Samsung make the GALAXY Tab 10.1 notably different because the front side of the tablet was "too similar to Apple". Kim never received the memos and his supervisors never told him about Google's request.
How this all sounds to the jury is the most important thing, and there is still plenty more testimony to come before the jury is sent off to deliberate.
source:
AndroidAuthority