Samsung denies having asked athletes to cover up iPhone logos during the Winter Olympics opening ceremony
12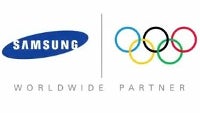 A report came out of Switzerland two days ago
, claiming that Samsung, a major sponsor at the 2014 Winter Olympics in Sochi, Russia, has allegedly attempted a heavy-handed stunt against its archrival from Cupertino.
All athletes attending the games are reported to have received a complimentary bundle that includes a
Galaxy Note 3
. Apparently, however, these weren't exactly free, as Swiss blog Bluewin reported that Swiss athletes were asked to cover up Apple logos during the opening ceremony. That way, the millions of people who are expected to tune in for the ceremony remotely tomorrow, will be treated to a sea of Samsung-made gadgetry. As it turns out, however, this rather serious accusation may not be entirely true, or so insists a Samsung spokesperson:
"
Samsung did not request any action of this nature from athletes attending the 2014 Sochi Winter Olympics. All commercial marketing around the games is overseen by the International Olympic Committee (IOC) and Samsung has not been involved in any decisions relating to branding of products used by athletes at the games
."
Plausible deniability? Could be. As the Guardian notes, sponsor/non-sponsor brands receive a starkly different treatment at the Olympics. Back in 2012, a sort of 'branding police' was established to protect sponsors' brands and prevent others from free-riding. That said, the International Olympic Committee also went on record to deny the claims. According to the IOC's press office, rules are rules, and it's business as usual:
"
Athletes can use any device they wish during the Opening Ceremony. The normal rules apply just as per previous games. The Samsung Note 3 that were distributed are a gift to the athletes, so they can capture and share their experiences at the games, and the phones also contain important competition and logistical information for competing athletes
."
The Galaxy Note 3 was named the "official Olympic phone" by the IOC, but we obviously have no evidence that Sammy really struck such a low blow. Even against its nemesis.