Samsung decides to send free gift to T-Mobile customers who pre-ordered the Galaxy Note 7 early
21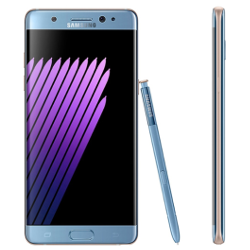 T-Mobile's rush to start pre-orders for the
Samsung Galaxy Note 7
before the clock struck 12 midnight August 3rd on the West Coast, might have backfired in its customers' faces. T-Mobile customers who purchase the high-end phablet between August 3rd and August 28th are supposed to receive a Gear Fit, 256GB microSD card or a free year of Netflix. But for some customers of the nation's third largest carrier, Samsung was refusing their claim for the free gift they selected.
The problem is that in some regions of the U.S., pre-orders from T-Mobile subscribers entered Samsung's system on August 2nd, one day before the official start of the free gift promotion. Samsung emailed a letter to those who reserved a Galaxy Note 7 on that day which read "Your purchase date is Aug. 2, 2016, which is not within our purchase period." The manufacturer initially took the stance that it couldn't make exceptions to the rules.
The exact issue here has to do with the time in other cities of the U.S. when T-Mobile started accepting pre-orders. Once the clock struck 12 in New York and the calendar read August 3rd, U.S. phone buyers could start reserving a Galaxy Note 7 from the carrier. But in large cities like Los Angeles and San Francisco, it was still 9pm on August 2nd. In fact, while the clock read August 3rd on the East Coast of the U.S., it was still August 2nd in the rest of the country.
Most carriers avoid this sort of thing by waiting until it is midnight on the West Coast (3am Eastern Time) before allowing orders to be placed. By doing that, all orders for a device placed from the continental U.S. take place on the same date no matter where they were ordered from. Perhaps TMobile merely wanted to allow those on the East Coast to pre-order the phone without forcing them to wait for the middle of the night to do so.
But as they say, all's well that ends well. Samsung issued a statement revealing that its fulfillment agency will be getting in touch with those who pre-ordered the Galaxy Note 7 from T-Mobile a day before the promotion was to start. These customers will be receiving their gift after all. That was the proper thing for Samsung to do, considering that the affected consumers were merely following the schedule devised by their carrier.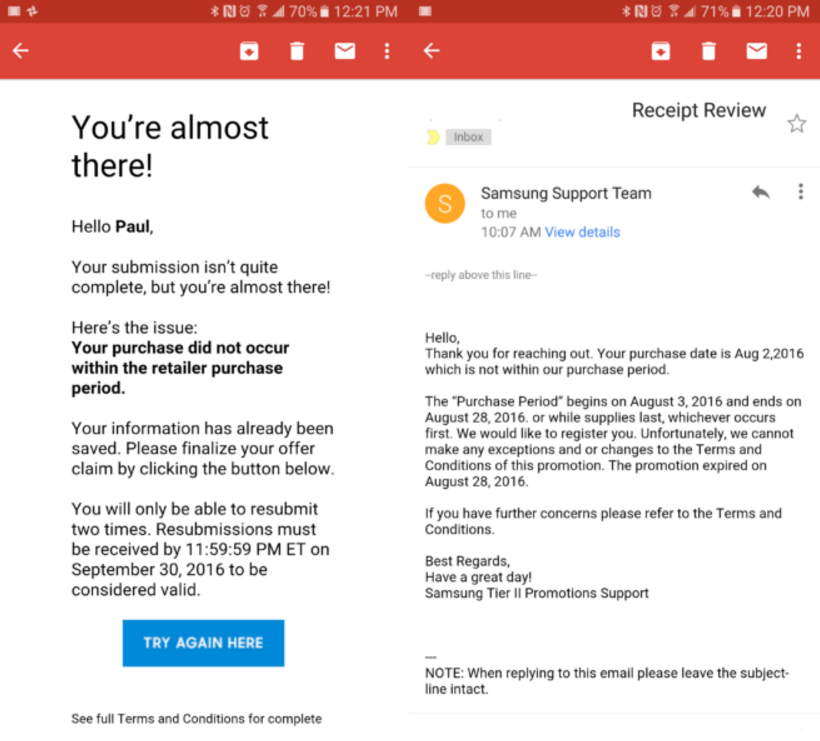 Samsung had rejected free gift claims from some T-Mobile customers who pre-ordered the Samsung Galaxy Note 7. It has changed its mind and those who pre-ordered on August 2nd will get their gift
source:
AndroidPolice