Samsung criticized for planning to pre-install government app on the Galaxy Note 7 (in Korea)
7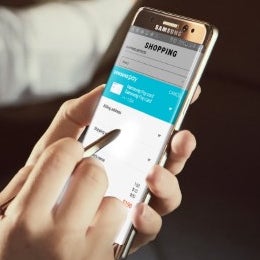 The
Galaxy Note 7
has already garnered a
record number of pre-orders
in South Korea, Samsung's home country, but not everything is a bed of roses for the company there.
According to The Korea Herald, Samsung plans to pre-install a government app, dubbed Government 3.0, on the Note 7, so users will have it by default on their brand new smartphone when they buy it. Reportedly, the app, which will also be released for iPhone users via the App Store, provides easy access to various government services, including online tax services. "The new version of Government 3.0 app will offer public services frequently used by the people and it only takes 1.2 megabytes (of storage) for installation," said an official from the Home Affairs Ministry.
Although users will be able to uninstall the app if they don't find it useful, politicians from South Korea's main opposition party have criticized Samsung's plans, arguing that the app would "unilaterally propagandize the government's work" instead of actually providing convenience to people. Civic groups in Korea have also voiced their dissatisfaction - against both the government, and Samsung, for wanting to "force" Galaxy Note 7 owners to get the app.
Given the backlash that Samsung is currently facing, it's not clear if the company will indeed pre-install the government app on the Note 7. After all, plans can change.