Samsung bribing Android users with Dominos Pizza coupons
20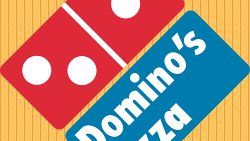 So let's say you own a Samsung branded Android phone and you haven't installed the latest security update. What would it take for you to update your handset? How about a coupon good for 20% off pizza and bread at your nearby Dominos? One Reddit user received a digital coupon for this discount on his
Samsung Galaxy J7
in the My Galaxy app. All you have to do to get the coupon is install the latest software update for your phone.
According to the instructions that are being sent out to certain of the manufacturer's Android powered handsets, the update can be installed inside a Samsung Experience Store, or via Wi-Fi. Within 9 days of updating your phone, the coupon will arrive in the My Galaxy app.
It doesn't matter whether you install a new build of Android, or the monthly security update. Samsung wants to make sure that those using a Samsung branded Android powered handset are running the most up-to-date software, even if it means paying for 20% of your pizza at Dominos. There is one caveat, and it is a biggie. This bribe is only taking place in India at the moment. It could be that Samsung is testing the promotion in that region, with the plan on offering it in other markets like the U.S.
source:
Reddit
,
9to5Google