Samsung app update confirms Galaxy S8 Active, J7 Reloaded, and Galaxy Tab A2 S
5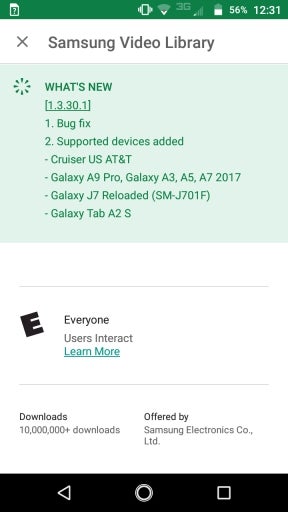 News of Samsung's 3 impending devices – the Galaxy S8active, Galaxy J7 Reloaded, and Tab Active 2 – has ramped up a bit lately. The S8made its way through the FCC and until nowonly reportsof the upcoming Tab Active 2 had surfaced. It looks like we can now be alot more certain about their inevitable releases.
The latest update for Samsung Video Library, an app thecompany offers for on-board video aggregation, has revealed added support forthe "Cruiser US AT&T" (Cruiser is the Active's nickname) as well as theGalaxy J7 Reloaded and Tab A2 S. This update could point to a possible July or Augustrelease for most of these devices, likely precluding the Tab A2.
The mid-range J series has been released in Europe, while the J7 Reloaded has yet to make its official debut. The S8 Active has been a device we've anticipated for a few monthsnow, and with its recent rumblings, we're hoping for a release during thesummer. News of the Tab A2 has been scarcer, however, with some reportspointing to a potential fall release.
source: Sammobile
Recommended Stories