Samsung and Google to announce Nexus Two?
7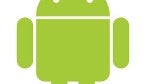 Google and Samsung are at the center of this rumor coming straight out of left field that claims they will be announcing the Nexus Two running Android 2.3 at a press conference on November 8th.
If this rumor holds water, then this is truly something that nobody expected. The original Nexus One may have been dubbed the true "Google Phone," but the fact of the matter is that HTC was the phones manufacturer. The device didn't sell as expected, as it was only available online. It never reached the retail channels that Google claimed it would eventually. The phone was even slated to hit Sprint and
Verizon but was shelved when similar (and more impressive) Android handsets hit the market.
If this will be the first Android phone to run on 2.3, then this should be a phone worth some serious attention. This very well could be the software branded Gingerbread, even though other rumors had it as version 2.5 or even 3.0. The rumor also says that the phone will be coming to multiple networks.
So to summarize, the Nexus Two is supposedly going to be produced by Samsung. Any of you Galaxy S users out there pissed? I mean, you guys are still on 2.1 at the moment, although 2.2 is surely around the corner. Then again, this is a rumor so it could turn out to be just a crock. But hey, November 8th is only a week and a half away. Tell us what you think down below, and let the rumor mill start churning.
Source:
Android and Me
Recommended Stories