Samsung and Apple take over smartphone sales in Q2 2012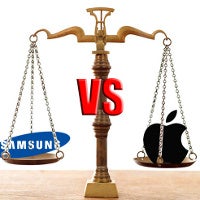 Samsung and Apple have continued holding a solid position in smartphone sales in the second quarter of 2012, and now it seems like the Android-iOS rivalry is shifting more towards a competition between the two firms. The latest IDC report shows some interesting trends occurring in the three months from April to June.
First, Samsung absolutely smashed previous smartphone sale records with the whopping
50.2 million smartphones it sold
. That's nearly twice as many as Apple's 26 million iPhone sales in Q2 2012.
And when it comes to the rest, Nokia, the third-biggest smartphone maker has continued sliding and ended up with only 10.2 million smartphones sold, dangerously close to HTC and ZTE. If this trend continues, we wouldn't be surprised if HTC or ZTE outsell the Finns and become the third biggest samrtphone manufacturer.

Speaking of ZTE, the company is now in the top five of smartphone makers. This is largely due to the cheaper devices it sells in China, but also increased presence in the United States and Latin America. In the latter two markets though, ZTE doesn't have the carrier recognition as carriers use their own brand on top of ZTE-made phones.
Overall, the phone market grew comparatively slowly.For smartphones, the growth was 42.1% year-over-year in Q2 2012, the lowest since the fourth quarter of 2009. There was a total of 153.9 million smartphones in 2Q12, up from to 108.3 million devices at the same time last year.
source:
IDC