Samsung and Android controlled the global smart mobile device market in Q1
21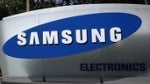 The latest data from research firm Canalys shows that Samsung had a 26.6% share of the global smart mobile device market in the first quarter. Apple was next with a 19.3% slice of the pie. The smart mobile device market consists of smartphones, notebooks and tablets and Canalys' data reveals that
308.7 million
of those devices shipped in the first three months of the year. Samsung's share worked out to 82.2 million smart mobile devices shipped in the period, compared to Apple's 59.6 million.
In third place was Lenovo with a 5% market share (15 million smart mobile devices shipped), followed by Sony's 3.2% (9.8 million devices shipped) and Huawei's 3.1% share (9.7 million devices shipped). Smartphones were the fastest growing device among the smart mobile trio.
Turning to mobile platforms, Android represented 59.5% of smart mobile devices shipped globally in the first quarter, followed up by the 19.3% share belonging to iOS. Thanks to the large number of Windows powered notebooks, Microsoft came in third with an 18.1% share.
If we remove the tablets and notebooks from the data and concentrate on smartphones, Canalys shows Android with a whopping
75.6% global market share
in the first quarter. Samsung alone accounts for about half of those shipments. Apple controlled 20% of the market with Huawei, ZTE and LG rounding out the top five. Strong domestic sales by the Chinese manufacturers helped keep companies like HTC, Sony and BlackBerry out of the top five.
source:
Canalys
via
electronista