Samsung Knox found to have a "serious vulnerability"
32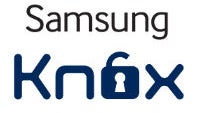 With the fall of BlackBerry, companies are scrambling to pick up the enterprise market share that is up for grabs. Samsung desperately wants to make a dent in that space, but a new "serious vulnerability" found in Samsung's Knox security software could make that quite a bit more difficult. Cybersecurity researchers at Israel's Ben-Gurion University of the Negev found the security flaw.
The vulnerability reportedly will allow malicious attackers to track emails and record data communications. The researchers say that the worst case scenario for the flaw is that it would allow a malicious attacker to "easily intercept" secure data, modify data, and even insert hostile code which could put a secure network at risk. The vulnerability was found earlier this month, and Samsung says that it has investigated, but claims that the flaw isn't as serious as the researchers make it out to be. Samsung says that the testing was done on a device without the full corporate client software package installed.
The news of this flaw comes at a bad time for Samsung, as the U.S. Department of Defense has just purchased about 500 Samsung Galaxy S4 smartphones to test. If the devices are deemed to be secure, they would be used in the Pentagon. Of course, a government spokesman was clear to say that no devices would be used if they weren't found to be secure.