Samsung Intercept gets second crack at Android 2.2 upgrade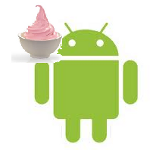 As we
reported
last month, some owners of the Samsung Intercept found that their phone was bricked following an attempt to upgrade the device to Android 2.2. Now, we have received an anonymous tip from someone whose buddy's Samsung Intercept could not upgrade to Froyo as recently as last week. When the pal tried to upgrade his Intercept today he was successful. The bottom line is that the owner of the phone now feels like his unit is 10 times better since the upgrade.
If you are one of the unlucky Samsung Intercept owners still waiting for Android 2.2, don't pout if you didn't receive the new OS today. With our tipster getting this info from his friend, your best bet is to call Sprint and check to see when your own phone is expected to receive the download..
Thanks anonymous tipster!