Samsung Infuse 4G only $49 at Target
15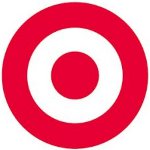 Check out this great deal that is going on at the cell phone kiosks inside of the Target retail stores which is offering the Samsung Infuse 4G for AT&T for a ridiculously cheap $49 with a two-year activation.
Thanks to one of our tipsters, we were made aware of this great deal that the retail giant has going on. The Target Mobile kiosks are a joint-venture between Target and Radioshack and even though they are fairly new, their prices are right up there with the best.
Up until Saturday, Target Mobile had the Samsung Infuse 4G for $179.99 with a new two-year activation or upgrade. To see a price drop to $49 on a device that is very new and very popular is quite surprising. There may be some reasoning behind it, as our tipster had something else to tell us.
The Samsung Infuse 4G is now listed as discontinued in the system Target Mobile uses. Why is this you ask? Well, we don't know, but we could always speculate that it has to do with the lawsuits Samsung is facing courtesy of Apple that is attacking the UI featured on certain devices. It could even simply be a computer error. But is this at all related? We may never know the truth.
For now the real truth is that $49 for the Samsung Infuse 4G is a great deal. Check out your nearest Target Mobile and maybe you can get your hands on one if there is any of them left. Tell us what you think in the comments below.