Samsung Gear 360 price finally unveiled
13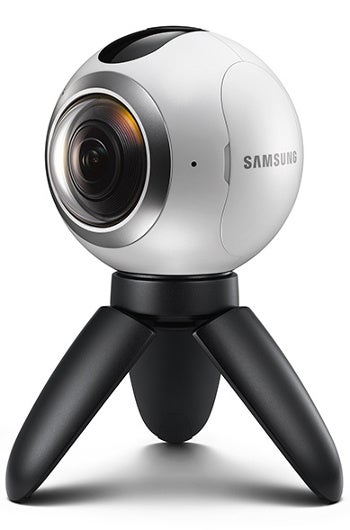 Virtual reality has been the buzzword of the last few years, and while we did all the talking so far, it's now time to walk the walk, as the first commercial and affordable 360 cameras and VR headsets roll out. One such camera that plays great with the latest smartphones is the Samsung Gear 360.
Equipped with two 195-degree cameras that overlap, the Gear 360 captures 360 photos and videos (at nearly 4K resolution) by combining the videos from the two on-board cameras. This smart collage happens on your phone and the camera is compatible with Samsung's top-end devices that are capable of taking this load: the Galaxy S6, S6 Edge, S6 Edge +, Note 5, Galaxy S7 and S7 Edge.
We knew all of this already but one pressing question about the Gear 360 remained unanswered: what's its price? B&H has now listed the camera in its catalog and reveals its full retail price: $350.
Not bad for such an innovative camera, isn't it? Here's what you get in a nutshell with the Gear 360:


Dual 15MP CMOS Sensors
Dual f/2.0 Fisheye Lenses
3840 x 1920 Video Recording at 30 fps
30MP Still Images in Dual Lens Mode
Dual & Single Lens Modes
Built-In Wi-Fi, Bluetooth & NFC
Supports microSD Card Up to 128GB
Google Street View Compatible
It will still be a while until the Gear 360 is available - Samsung has said it will go on sale in Q2 2016 (which likely means the end of June) - but you can already start saving up those pretty pennies.
Recommended Stories