New Samsung smartwatch sale brings us deals on the Galaxy Watch series and Gear S3
We may earn a commission if you make a purchase from the links on this page.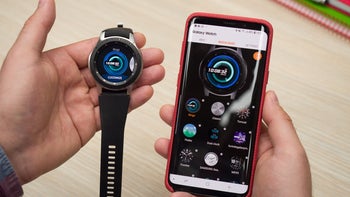 Starting today, June 2, Samsung is
once again
offering deals on some of its smartwatches, including the latest models released in the US. According to Samsung, these deals are part of a Father's Day sale. Since this day is celebrated on June 16, the sale will be valid until June 15 (or while supplies last). At this moment, for some reason, Samsung's main wearable web page does not show any price cuts. However, all deals - detailed below - are visible when you go to each watch's individual product page.
Here are the main smartwatch deals that Samsung is offering:
Similar deals on the aforementioned Samsung smartwatches are available at Best Buy, Target, and Amazon, presumably also until June 15. If you're only interested in the Gear S3 Frontier, Amazon is actually selling it for a bit less than Samsung and other retailers. You can see the exact price of the Gear S3 Frontier at Amazon (and order it) below.
Granted, none of these new deals is earth-shattering. Nevertheless, it's nice to see that, if you're in need of a new Samsung smartwatch, it's easy to save some money on it - at least in the US.