Samsung Galaxy Tab S5e hands-on: light and slim tablet for your everyday needs
12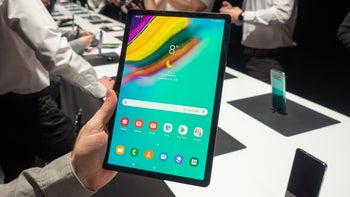 After Samsung's presentation yesterday we got the chance to spend some time with the company's new products. And while, naturally, most of the attention was focused on the new Galaxy S10 smartphones, we decided to spend some time with the somewhat overlooked Galaxy Tab S5e.
Samsung's newest tablet was announced just a few days before the Unpacked event with little fanfare. That's not too surprising considering Android tablets are receiving little attention from manufacturers and users alike these days, but if there's one worth looking at, it's this one. And we did just that, here are our first impressions.
Design
When it comes to looks, tablets don't really offer much in terms of variety. As far as we can tell, the bezels of the S5e are a tiny bit thinner than the Tab 4, but most people will immediately compare it to Apple's latest iPad Pro, which honestly works in the Tab's favor. The body is made of metal and feels very comfortable to hold. On the back side, the similarities with the iPad Pro continue, but we wish they didn't. Just like with the iPad, the Galaxy Tab S5e has a camera bump on the back, sticking out like a thorn from the otherwise sleek back panel.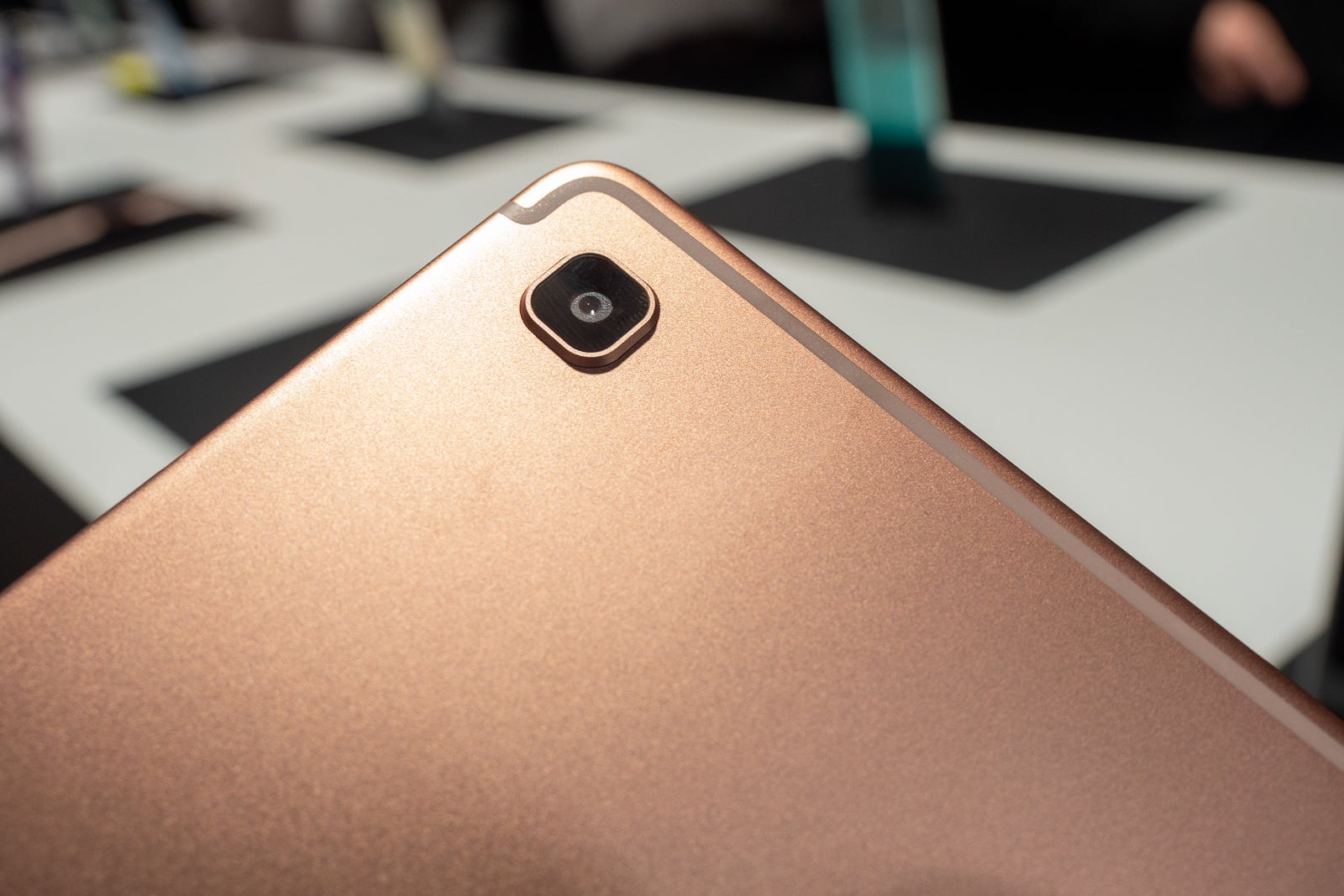 We read about the S5e's weight and thickness when it was first announced, but we glanced over the specific numbers (400g and 5.5mm respectively) without too much contemplation. Now that we have the device in our hands, we realize exactly what they mean. Considering the 10.5-inch display, it's shocking how light this tablet is. You know how your brain has certain expectations when picking up something and if the reality doesn't match you're like "Wait, what?" That's what we experienced when we picked up the Tab S5e for the first time.

And 5.5 mm is almost too thin for a device with that large of a footprint. We certainly hope Samsung took notice of the bending issues of the iPad Pro and made sure their new tablet is structurally rigid. Which, with it being that lightweight is an even bigger challenge. We didn't dare put it under stress, but we're sure people will figure out exactly how strong it is soon enough.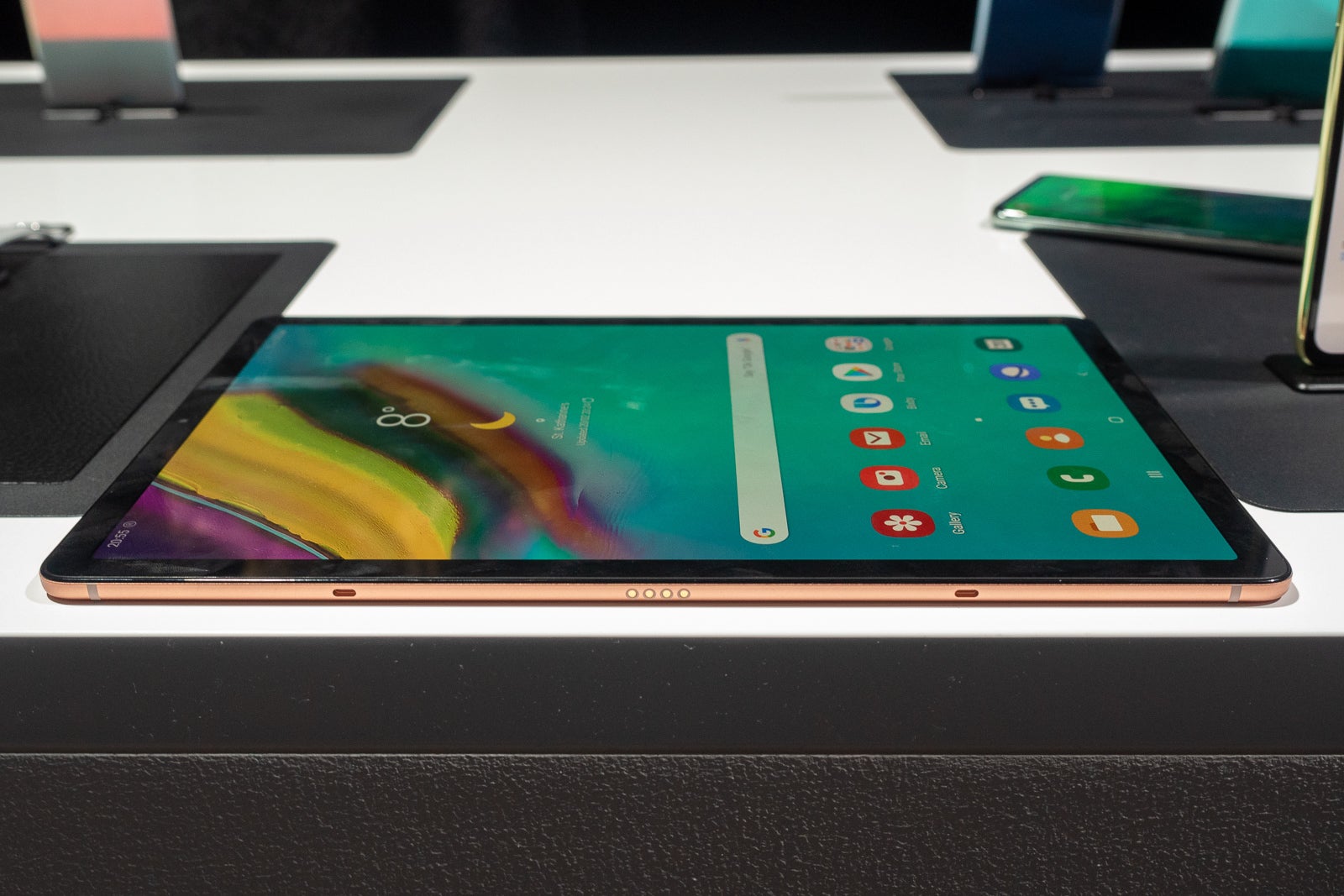 Display
The display is obviously one of the most important parts of a tablet, so how does the one on the Galaxy Tab S5e look? Well, from our short time with it, we'd say it was decent. It will probably look better in a normal environment as the bright lights on top of the testing tables weren't doing it any favors.
As for its specs, we already mentioned the 10.5-inch diagonal, within witch Samsung has crammed the impressive 2560x1600 resolution. Of course, as with most Samsung products these days, the display is a Super AMOLED one, which means you get the darkest possible blacks and ultra-high contrast ratios. Obviously, we didn't get to enjoy a movie amidst the chaos of the hands-on area, so we'll need some proper alone time with the device before making any confident judgments about its display.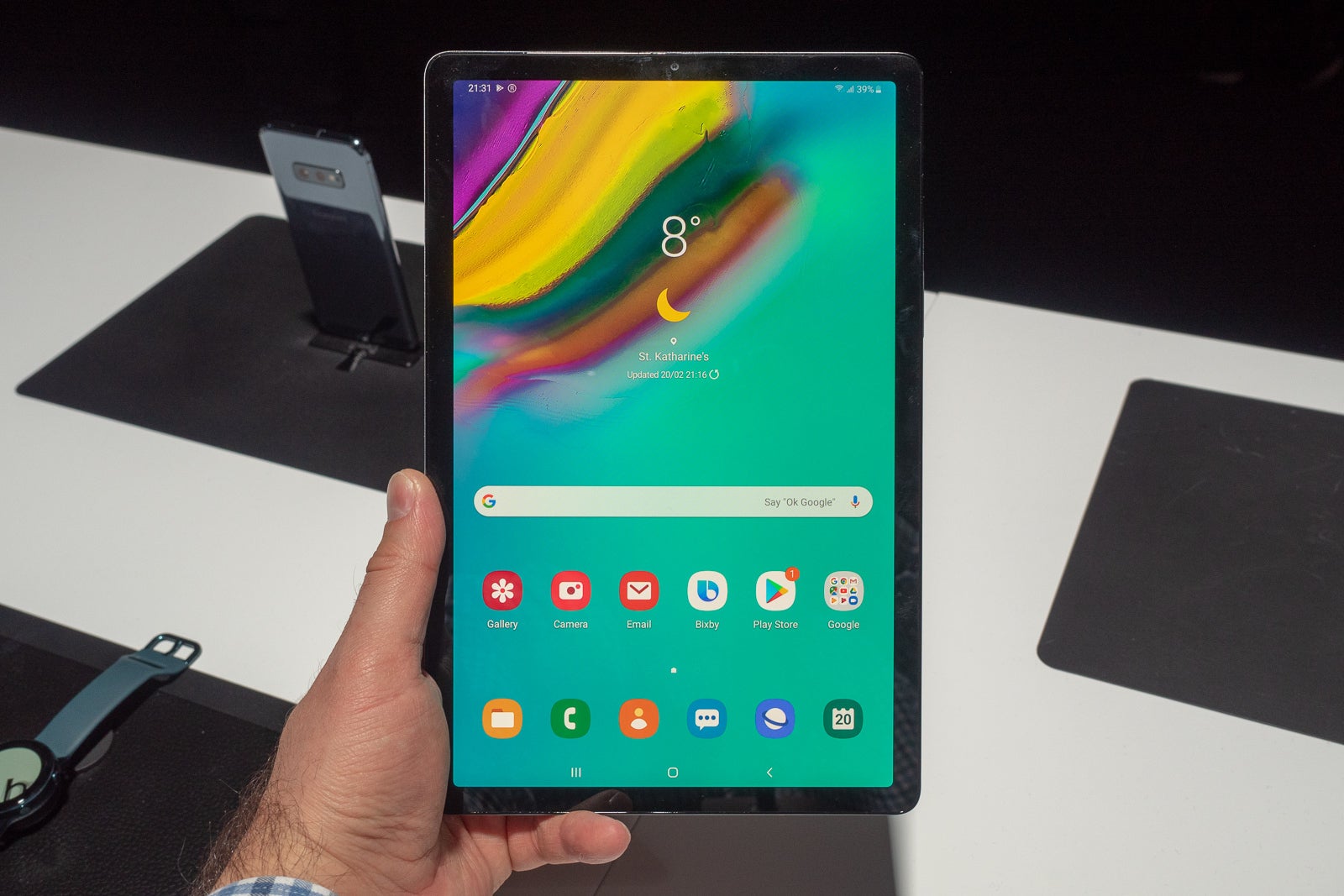 Hardware
The Galaxy Tab S5e is powered by Qualcomm's Snapdragon 670 mobile platform, a midrange SoC. Depending on the configuration you choose, it can be paired with either 4GB of RAM and 64GB of storage or a 6/128GB combo. Overall the unit we had access to was quick and responsive but not to the point where you enjoy flicking the screen back and forth. It's hard to take that as representative for the device's behavior in real life, however. When it has a bunch of apps on it, especially more demanding ones, you might find the Snapdragon 670 lacking in power. Still, unless you're planning on playing heavy 3D games or something similar in terms of computing needs, the S5e should suit you just fine for everyday needs such as browsing the web and watching videos, which is what most of us use tablets for anyway.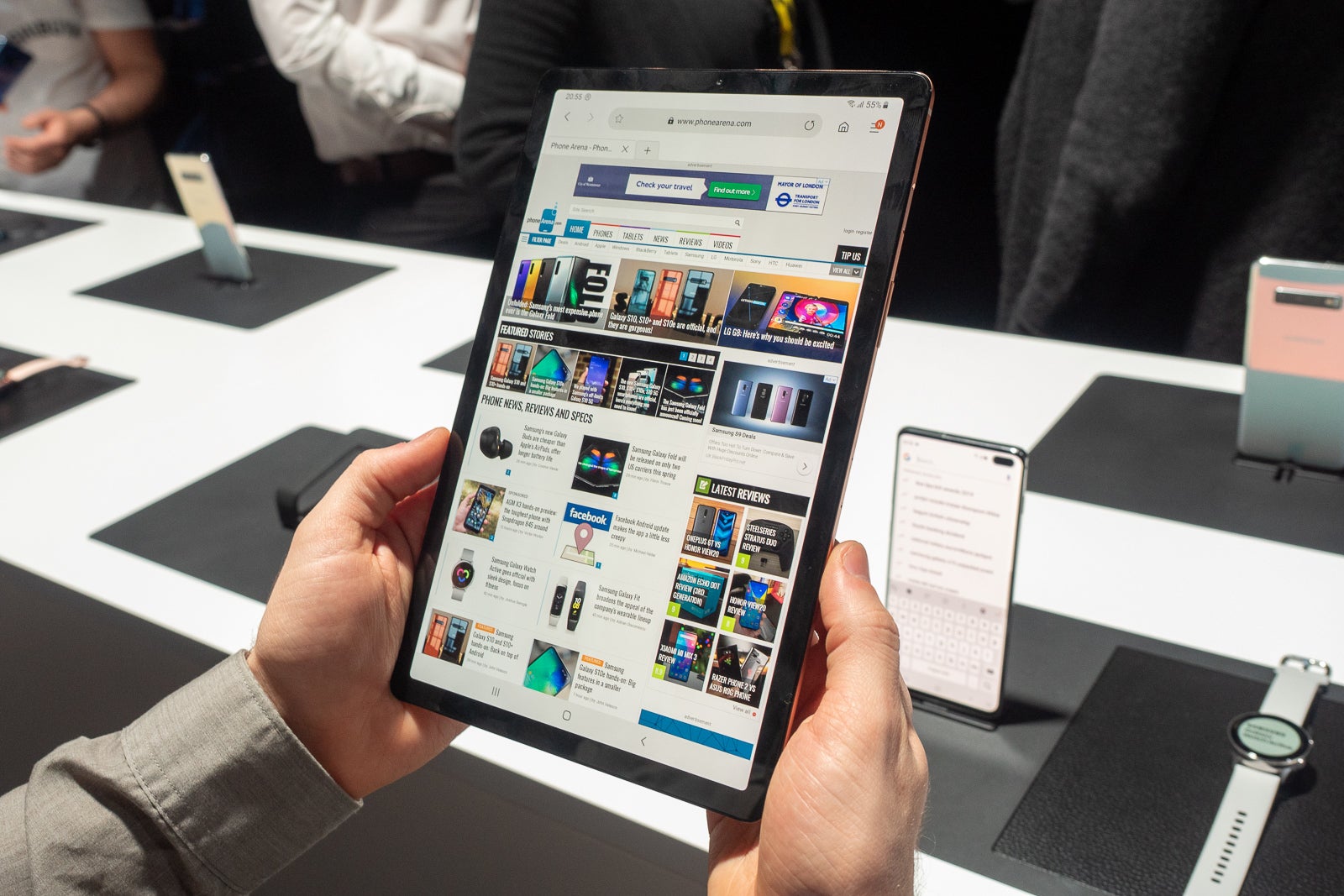 Speaking of watching videos, besides the AMOLED screen, your viewing experience should be further enhanced by the four speakers. We say should, because, again, it was hard to judge them properly in the environment we were in. Sadly, if you don't want to rely on the speakers, you'll need either a dongle or USB Type-C headphones since there's no headphone jack on this tablet, kind of a bummer considering even the latest Galaxy S smartphones still have it. Of course, going wireless is always an option, after all, Samsung just released new wireless earbuds.

For security purposes, the Tab S5e provides a fingerprint reader on the side of the device and the front-facing camera supports face recognition, which is always welcomed.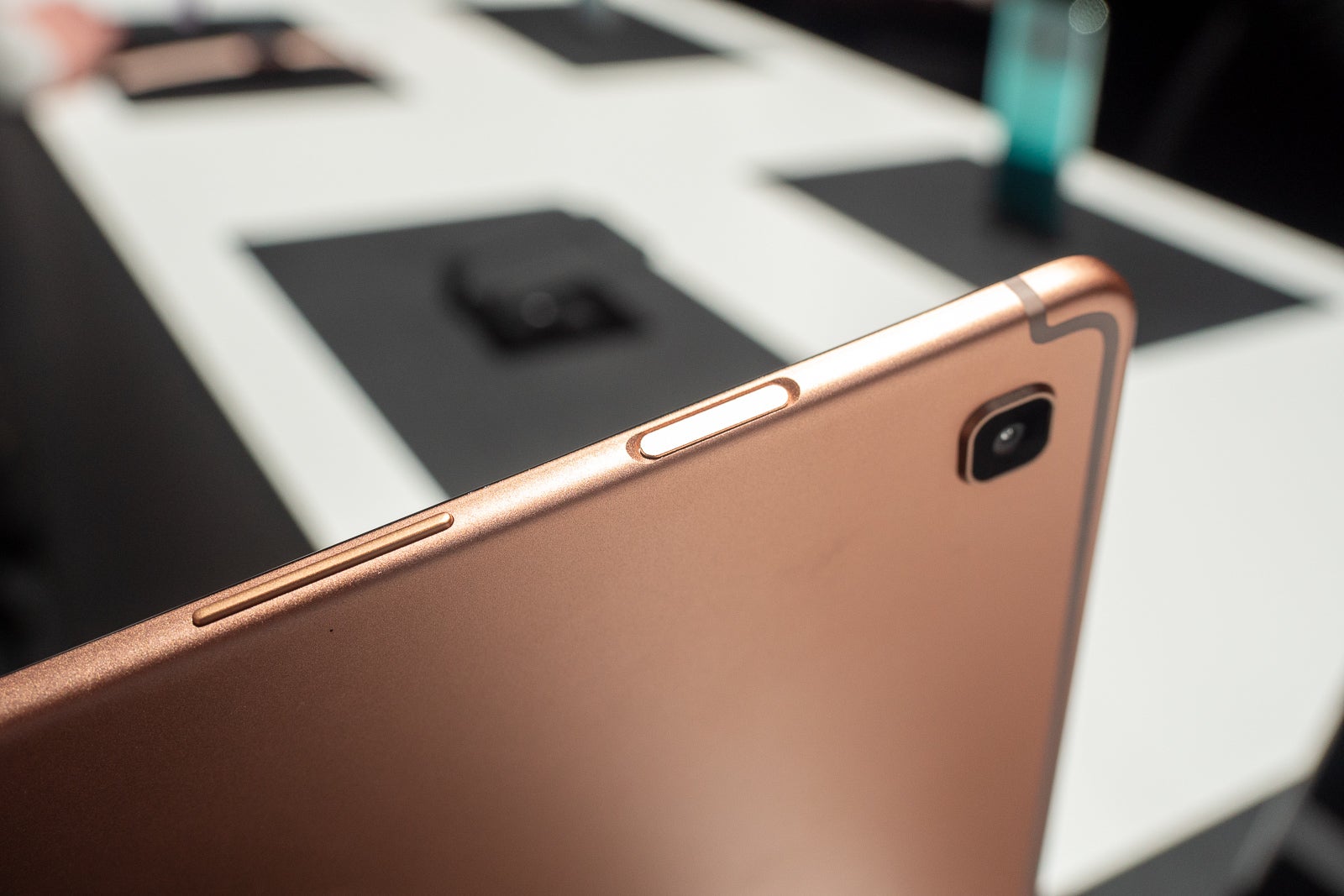 The cameras on this device don't deserve much attention, honestly. There's one on the back, as we already mentioned, and one on the front. They're both doing their jobs averagely. Don't expect to take any amazing photos with them, but if you need to capture something at all cost or have a video conversation, they'll work fine.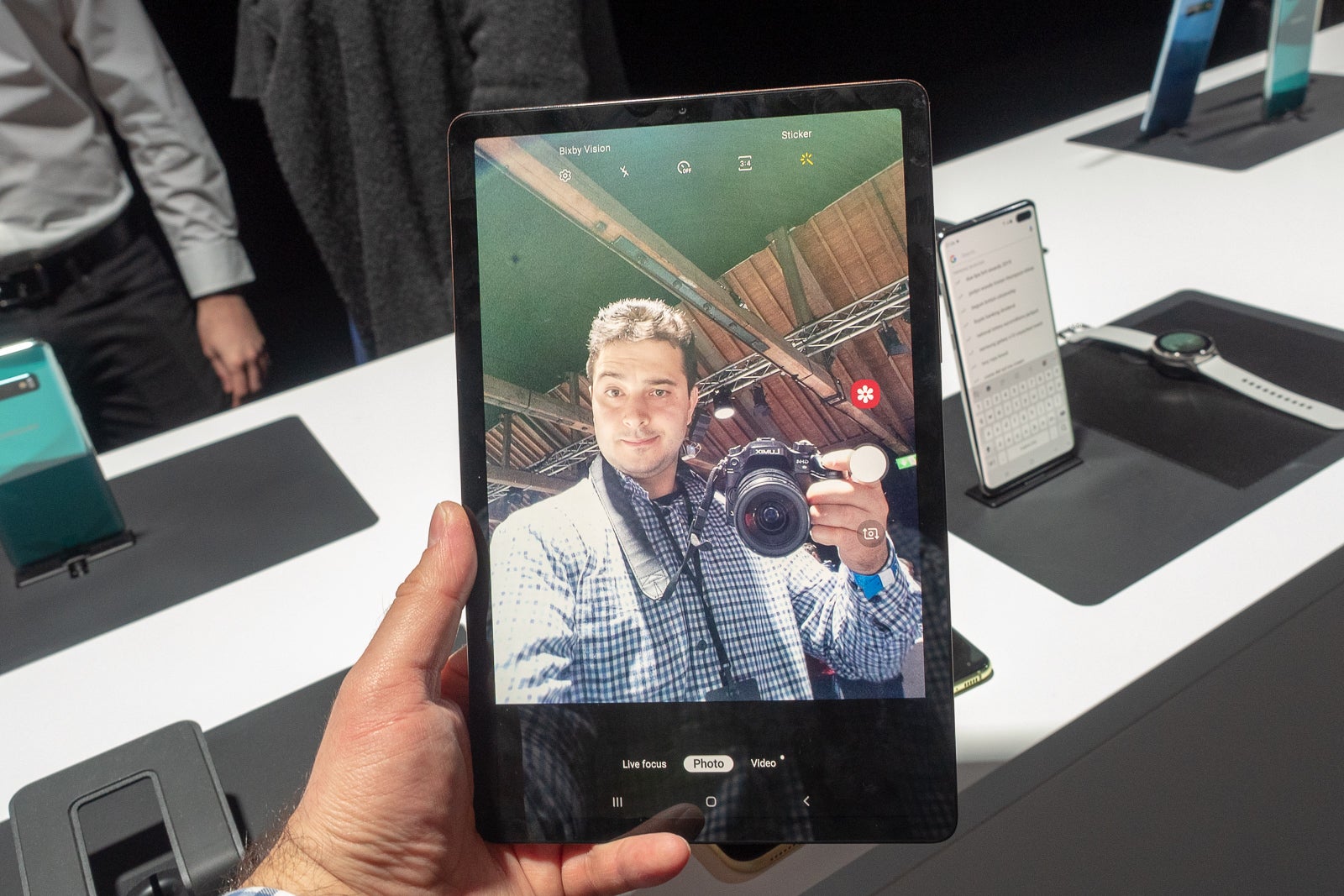 The Tab S5e is packing a 7040mAh battery which Samsung says will be enough for 14 and a half hours of video playback. Impressive for such a lightweight device.
Software

Nothing surprising in that department, the Galaxy Tab S5e is running Android Pie with Samsung's One UI, just like it's brand new flagships (and some of the old ones that will be lucky enough to get it). So you can use all your favorite Android apps but on a bigger screen.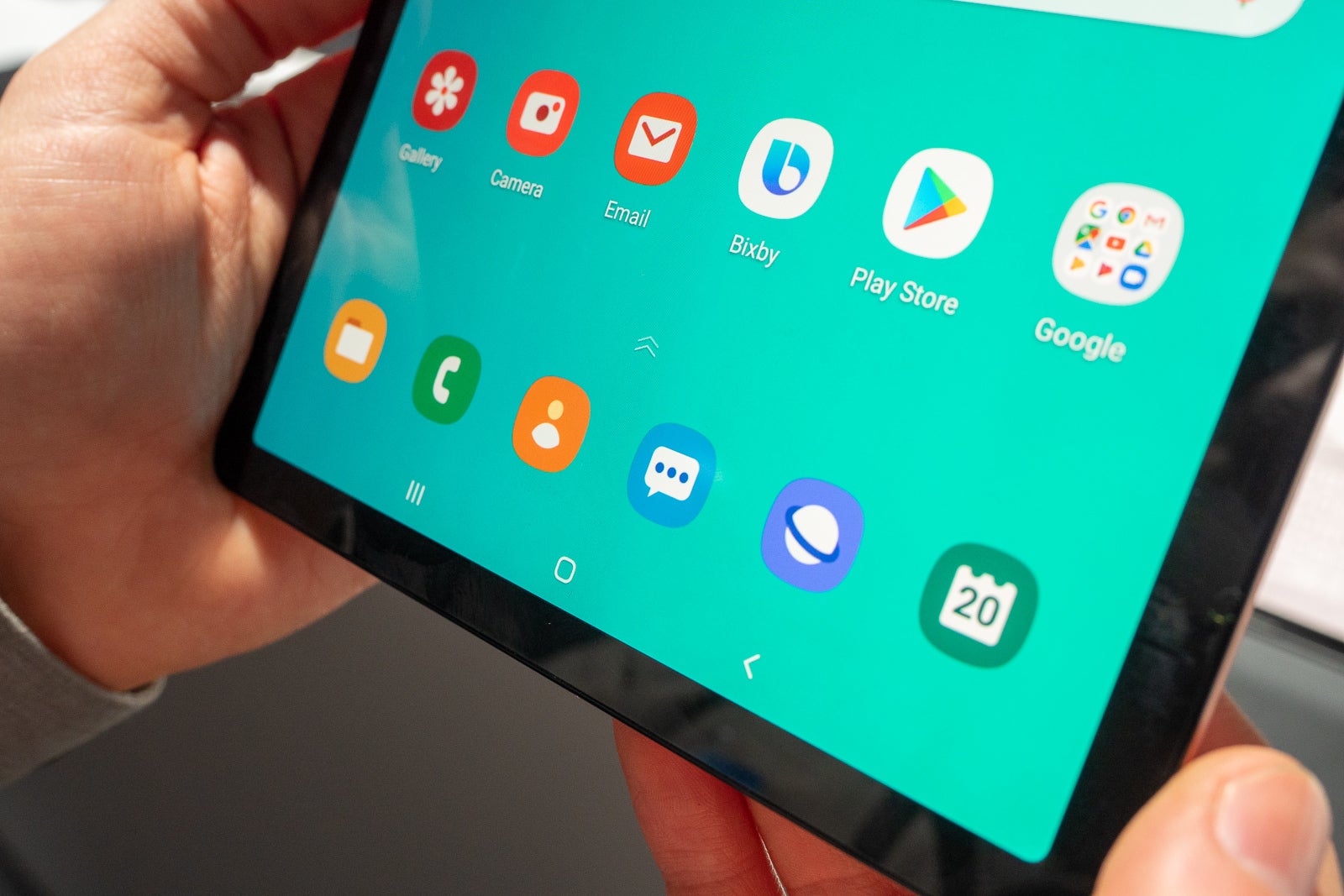 Price and release date
We left the best for last! The Galaxy Tab S5e will start at mere $400 for the 6/64GB version. Considering the high-resolution AMOLED display it comes with, that's quite a bargain. The Android tablets market isn't exactly super competitive, but this device definitely stands out with an impressive price-to-performance ratio.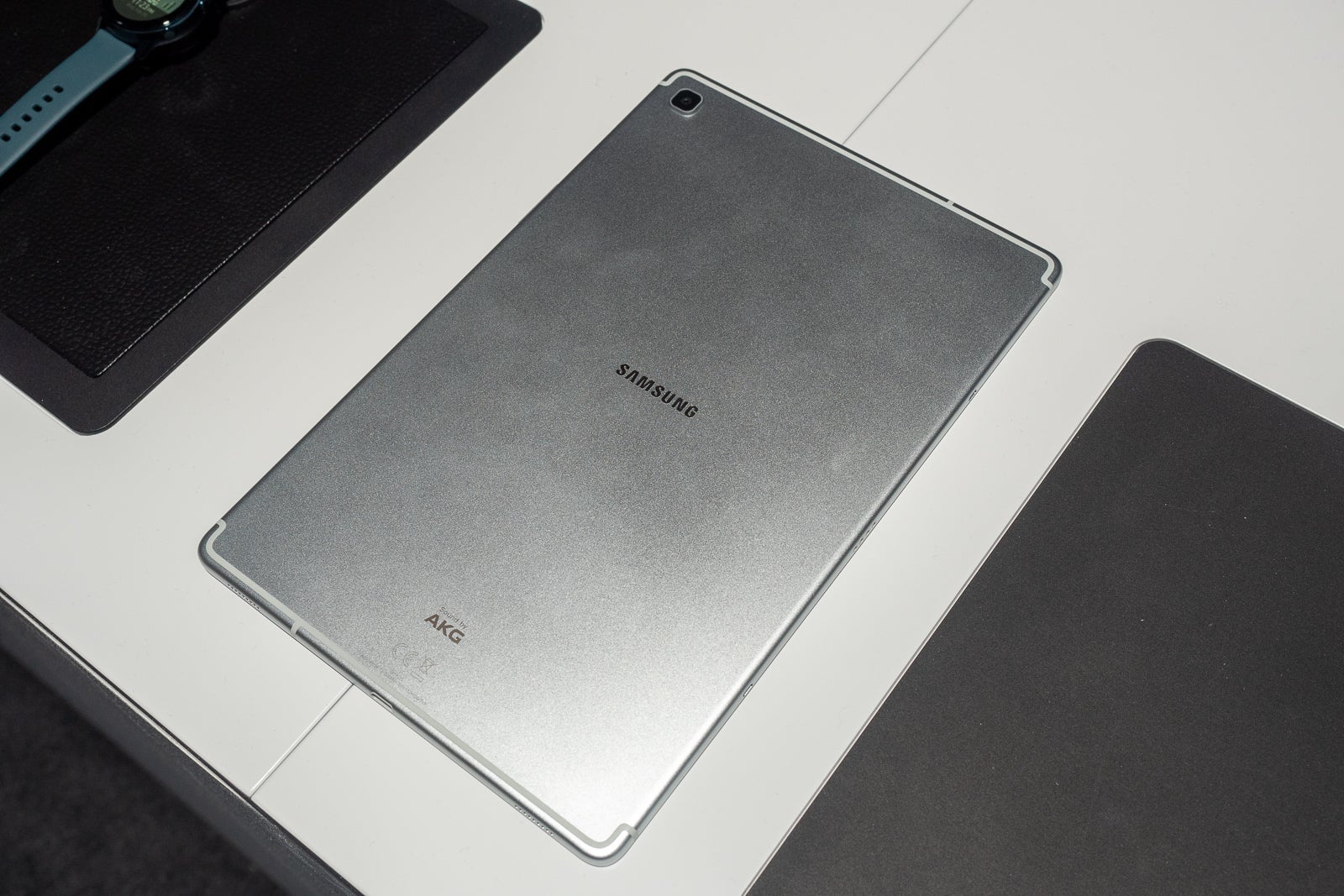 As for its release, all Samsung is saying for now is Q2 of 2019. This means anything from April to June, but we think it will hit the market sooner rather than later.
It's a very promising tablet and we can't wait to put it through its paces and see if it's really the good deal it appears to be at first glance.