Samsung Galaxy S9 will receive additional AI camera features with Android 9 update
4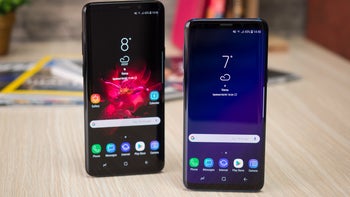 Samsung is still working on the Android 9 version for its flagship phones, the
Note 9
and S9/S9+, but alpha versions of the Samsung Experience 10 are already out in the wild. Users dissect the early software for information about what we can expect when the final build is released for the devices.
The latest interesting tidbit is that the
Galaxy S9
and
S9+
will be getting Scene optimizer mode for their cameras. This feature is currently on the Note 9 and enables the devices' integrated AI to recognize what you're trying to take a picture of, so it can make it better. The software can assign the scene to one of 20 categories and then adjust the color settings of the camera to give you the best possible picture. For example, if you're taking a picture by the sea, it will detect that and make the color of the water more vibrant.
Right now, Scene optimizer on the Note 9 is activated from the settings menu of the camera app. It appears that Samsung has decided to not temper with the pictures taken using the Auto mode (as the adjustments were not always perfect) and is making Scene optimizer a separate mode of the camera. While the information for the menu change comes from the S9 build, we're sure it will make its way to the Note 9 as well.
Another AI feature that will trickle down from the Note 9 to the S9 series is Flaw Detection. As the name suggests, the AI examines the photo you've taken and looks for imperfections such as blurriness or even closed eyes and lets you know so you can take a better one. Unlike the
Top Shot function
that's coming with the
new Pixel phones
, you won't be able to just choose from different pictures, so if the moment has passed, you're stuck with what you've got.
We're glad to see that Samsung is focused on only on future models but is also on improving the capabilities of existing ones. While these features aren't exactly life changing, it's always a good feeling when your phone can suddenly do more.
source:
xdadevelopers
Recommended Stories