Samsung Galaxy S8 global sales reportedly exceed 5 million in less than a month
69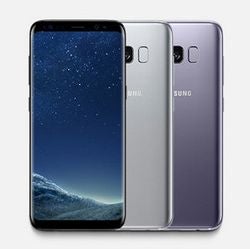 Samsung's new flagship smartphones, the Galaxy S8 and the Galaxy S8+, seem to be doing well on the global market. Less than a month after the official debut of the new high-end models on April 21, the Galaxy S8 global sales have reportedly crossed 5 million units.
Samsung did not provide detailed figures, but a company official told The Investor that the Galaxy 8 sales
"are going smoothly around the globe"
and
"are already beyond 5 million units"
. The company speaks about
"combined"
sales, which probably means that the provided figure reflects both the sales of the Galaxy S8 and the Galaxy S8+.
Samsung is also said to be in preparation to bring its flagship smartphone to 120 countries by the end of this month, including China. Most likely, this move will spur the global sales further, and may help the Galaxy S8 reach the sales figures predicted earlier by industry analysts. In general, they expect Samsung to sell 20 million units of its new flagship by the end of the second quarter, and between 50 million and 60 million units by the end of the year.
Back in March, the respectable KGI analyst
Ming-Chi Kuo predicted Galaxy 8 shipments of 40 to 45 million during 2017
, which is several million lower than the 52 million Galaxy S7 units shipped in 2016. But just days after the Galaxy S8 official market debut, another analyst, Lee Jae-yoon from Yuanta Securities, shared a forecast, according to which about
50.4 million units of the flagship models may be sold globally in 2017
. Now, less than a month later, and with more than 5 million Galaxy S8 units sold, even the 50 million figure may look a bit pessimistic, considering the fact that smartphone sales are usually highest during the last quarter of the year.
source:
The Investor