Samsung Galaxy S7 vs Galaxy S7 edge vs LG G5: Election week is over, the winner is clear
28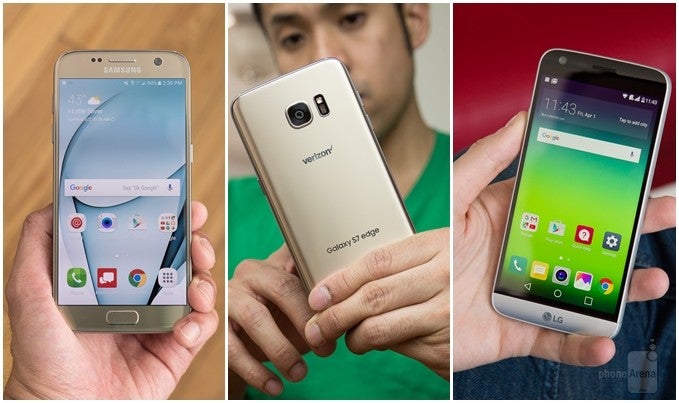 Last week,
we asked you to head to our virtual polls
and vote for the
Galaxy S7
,
Galaxy S7 edge
, or
LG G5
, three of the worthiest Android champs at the moment. Well, many of you did, and the winner is clear as crystal.
Without any unnecessary ado, here it is... drum roll, please... the Galaxy S7 edge grabs the title! Samsung's curvaceous device earned 57.96% of the total 8,508 votes: the 5.5-inch handset was is unreachable at the first spot with a whole lot of 4,932 votes. Far behind is its smaller and not-so-edgy sibling, the Galaxy S7, which is a favorite of 2,028 people and earns 23.28% of all votes.
Last, we have the LG G5, which is the choice of 1,548 people and gets merely 18.19% of all the votes. Still, it's worth noting that in the design and interface sections the G5 outshines the Galaxy S7, but the enormous gap created by the differences in the camera poll propelled the smaller Samsung phone ahead.