Samsung Galaxy S7 explodes in its owner's hands causing second and third degree burns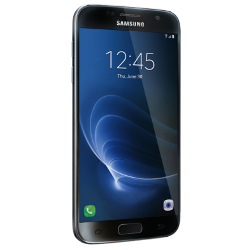 A Canadian man driving his car this past Sunday, ended up with second and third degree burns to his hands after his
Samsung Galaxy S7
exploded. The phone was in the pocket of 34-year old Amarjit Mann when he felt a "warmness." Mann took the phone out of his pocket and it exploded in his hands. The victim calls the
Galaxy S7
"a bomb you can carry."
At the time of the blast, Mann had his windows open and was able to get the phone out of the car although at one point he claims that the device stuck to his hand. Without a phone to call for help, the injured driver was able to drive himself to a friend's home from where he was driven to the hospital.
"I took it out and had it in my hands and it exploded right away. When you see smoke, I was shocked. You cannot expect this thing. It was like a nightmare."-Amarjit Mann, victim of Samsung Galaxy S7 explosion
The phone that exploded was purchased about six months ago for roughly $1,000. Mann's carrier told him to contact Samsung directly, which he says that he will do. He is planning on filing a lawsuit against Samsung related to the pain from the explosion, and for lost wages. The mechanic was told that it will take eight to nine days for his hands to heal.
Thanks for sending this in!
source:
WinnipegSun