Samsung Galaxy S7 and S7 Edge: 10 of the best games
19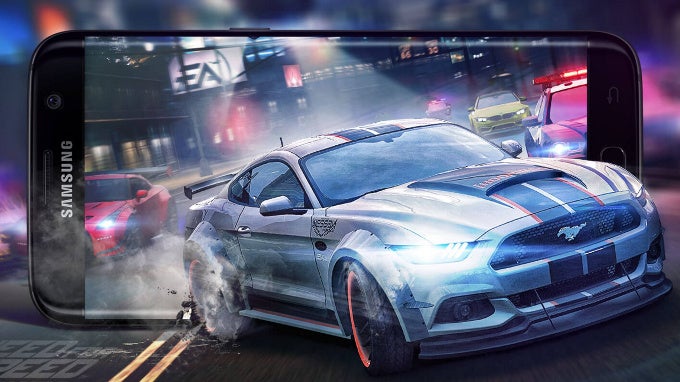 So, you've got that new Samsung Galaxy S7 or its larger sibling, the S7 Edge. You are booting them up, setting up the fingerprint, enjoying the camera and those gorgeous displays... but what's next? You need some games, of course!
With the vast catalog of the Google Play Store wide open, you have plenty of choice, but you definitely don't have the time to skimp through all the games out there.
To help you boot your Galaxy S7 experience to a nice start, we have put together a list with 10 of the very best games that will keep you entertained on the go. From puzzlers to racing games with a pinch of first-person shooters and casual games, we have something different for different tastes in gaming. With no further ado, here is our selection of the best games for the Samsung Galaxy S7 and S7 Edge.
Asphalt 8: Airborne
Price: Free, with in-app purchases
Here's how we described Asphalt 8: Airborne in our original review:
Once you launch it, you'll instantly feel like you're in an action movie. The adrenaline kicks off from the start and you quickly realize this game is all about speed and aggressiveness, fast and furious, and we really mean both. It's all about the action from the very start: drift, jump off platforms, hit other cars, you'll quickly forget your thoughts of safe driving - all to get you more precious nitro, pushing the pedal down to the floor again and again after every other drift.
We stand by those words. Nearly two years after its original release, the game has undergone countless updates and improvements, and is now even more fun to play.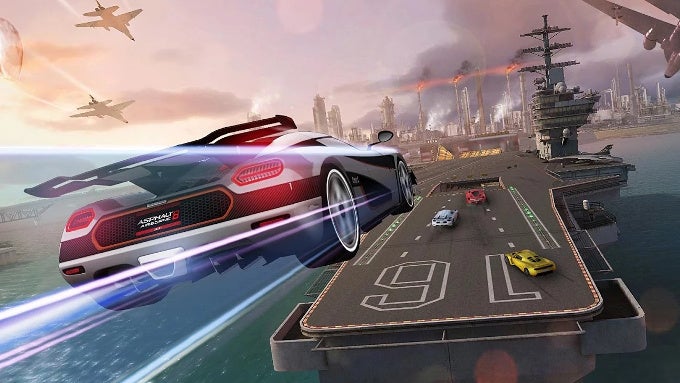 Monument Valley: indie puzzler made tastefully
Price: $3
Monument Valley, a mind-bending puzzler about a lost, impossible fantasy world, tells the story of Ida, a princess in a strange, ever-changing world of impossible 3D-esque constructions, looking like something that came out of the mind of MC Escher. White and pure, Ida walks around this blocky, pixel-perfect world that you rotate and transform to reach an altar or a door that lead you from one fantastical environment to another. It's a story as much as it is a puzzler, though, and that's what makes Monument Valley a one-breath experience that you'd probably start and end at one run.
The whole environment of Monument Valley seems to be inspired by the desolate world of ancient arabs where mathematics and science thrived. As you complete each level, you discover a new geometrical form, recovering that forgotten wisdom piece by piece. Moreover, each of the puzzles is just so unique that you'd play through just to see how each one transforms in its unique way.

Minecraft: Story Mode
Price: $6
In this five part episodic series, you'll embark on a perilous adventure across the Overworld, through the Nether, to the End, and beyond. You and your friends revere the legendary Order of the Stone: Warrior, Redstone Engineer, Griefer, and Architect; slayers of the Ender Dragon. While at EnderCon in hopes of meeting Gabriel the Warrior, you and your friends discover that something is wrong… something dreadful. Terror is unleashed, and you must set out on a quest to find The Order of the Stone if you are to save your world from oblivion.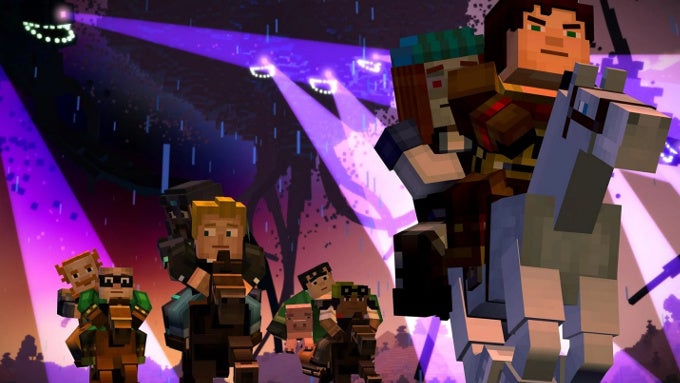 Modern Combat 5: ultimate shooter
Price: Free, with in-app purchases
The fifth instalment in the Modern Combat first-person shooter series comes with even better graphics than before, a rich, story-driven single-player mode, as well as a fun multiplayer options where squads of players face each other in battle. Modern Combat 5 introduces four classes of warriors that you get to pick from: Assault, Heavy, Recon, or Sniper. Choosing a class defines the way you will play, and the more you advance in the game, the more you get to develop your class skills.
The single-player mode has improved a lot since Modern Combat 4, taking you into vastly different environments, from Venice to Tokyo, but it's also the pure creativity in gameplay - from missions where you protect someone, to cinematic animations where your hero does crazy stunts to survive, then shooting from a helicopter, and much more.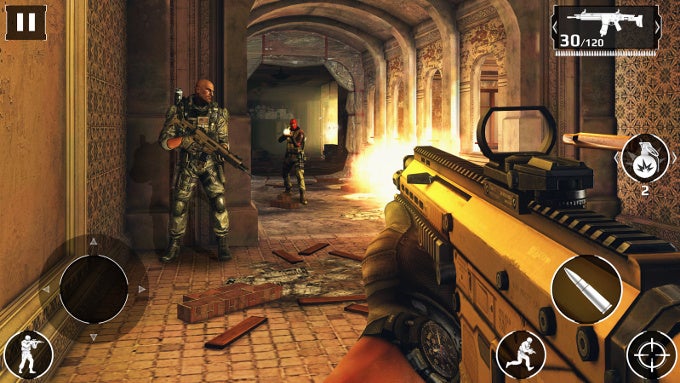 Vainglory: MOBA done right
Price: Free, with in-app purchases
Vainglory is developed specifically for touch-based controls and is a real treat for MOBA-craving gamers who are often on the go. It's free-to-play and the developer claims that players will be able to unlock content by playing through the game normally, but will also have the choice to pay if they wish to unlock things faster. The game is designed for quick, 20-minute matches – a good middle ground between short, mobile-friendly rounds and full-blown Dota-like slugfests.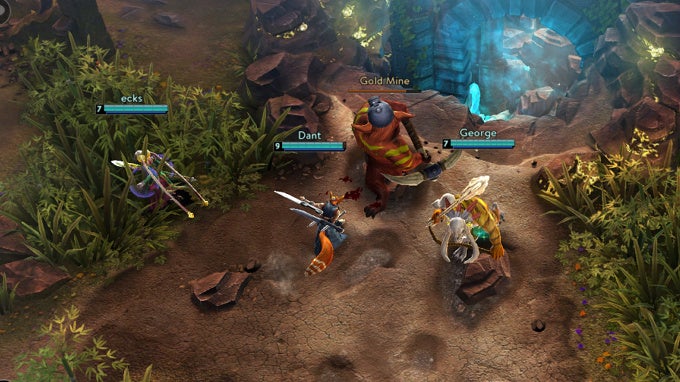 Crossy Road: tap. tap. tap.
Price: Free, with in-app purchases
Be warned: this game can lead to addiction. Crossy road is kind of like an endless runner, but with a hopping twist to it. You jump from platform to platform, from lane to lane, avoiding dangers of all sorts. Although you're allowed to stop and time your next jump, standing still for too long will lead to sudden death from above. Play the game and you'll see what we're talking about.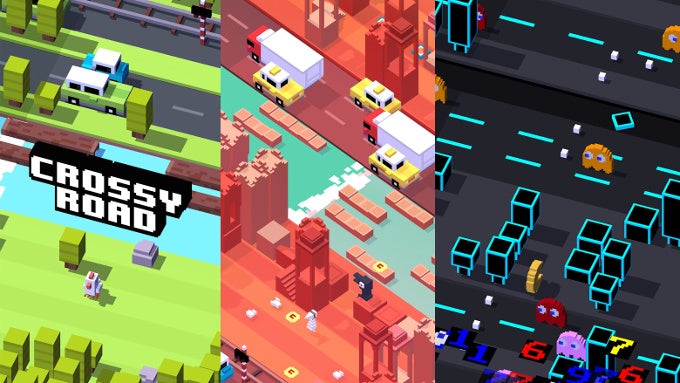 Clash Royale: Supercell's new game is a blast
Price: Free, with in-app purchases
Collect and upgrade dozens of cards featuring the Clash of Clans troops, spells and defenses you know and love, as well as the Royales: Princes, Knights, Baby Dragons and more. Knock the enemy King and Princesses from their towers to defeat your opponents and win Trophies, Crowns and glory in the Arena. Form a Clan to share cards and build your very own battle community.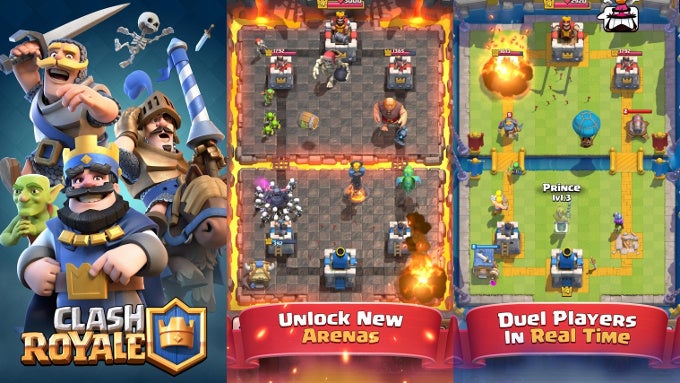 Punch Club: indie hit
Price: $6
Punch Club is a boxing tycoon management game with multiple branching story lines. Your goal is clear, but how you get there depends on whether you want to legitimately climb the rankings, or take the more ridiculous, shady route. You go through various training camps, improving various skills in order to overcome your enemies and the process takes time and effort, but results in a very addictive gameplay.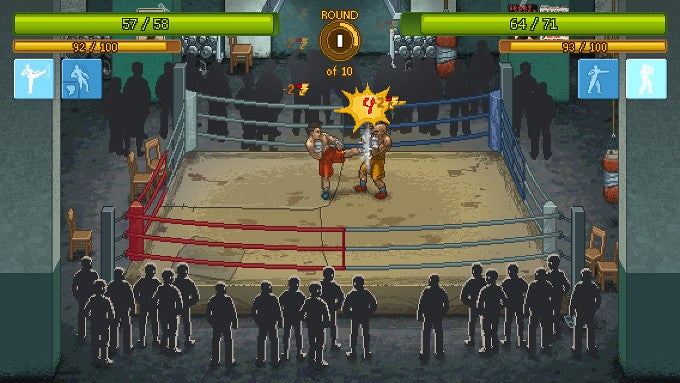 Lara Croft Go: ultimate puzzler
Price: $2
Lara Croft GO is a game by the creators of Hitman GO, and it's a beautifully drawn puzzle adventure game featuring everyone's favorite explorer Ms. Croft. The game is full with lots of colorful details and smooth, smooth movement. Additionally, the dev team has drawn a lot of inspiration from the old Tomb Raider titles from the '90s, which is apparent in the way that the levels develop, the enemies that Lara encounters, basic character animations and, of course, her attire.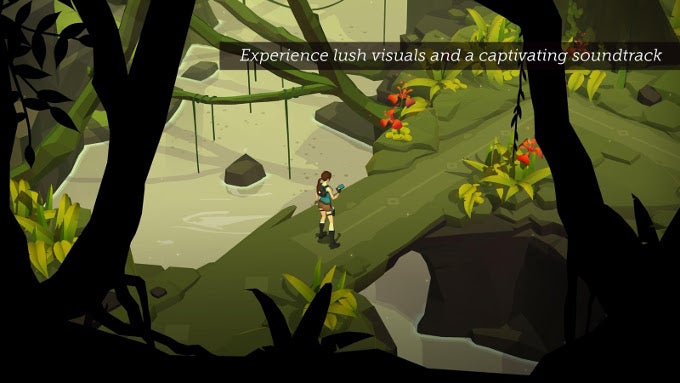 Candy Crush Saga: the necessary evil
Price: Free, with in-app purchases
Yes, we call this game the necessary evil because every once in a while you get an itch to play it. Sure, it's wrong, but yes, it's not something you can resist. The cute, colorful puzzler is a nice way to spend a few minutes playing while you're on the train or killing time.