Samsung Galaxy S6 vs Sony Xperia Z4: what to expect
56

Introduction
With smartphones such as the upcoming Samsung Galaxy S6 and Sony Xperia Z4, it feels wrong to expect anything short of greatness. But here at PhoneArena, it's not our job to merely tell you how great these two will be, list a few weak points to remain unbiased, and move on to other things mobile! No - these two are due for a proper early look at their design, hardware, and functional peculiarities. And we have to tell you, comparing a Samsung flagship smartphone to a Xperia flagship has never felt so right! This time, Samsung has the design and build quality to match Sony's impeccable form, which the Japanese mogul has been perfecting since the original Xperia Z from early 2013. This makes it all the more interesting to compare the two flagships, not to mention how this will reflect on the two's market performance! Now, here are our early expectations based on what we know prior to these hotshot handsets' annoncements.
Design
Samsung is going for big changes, introducing a revamped style for the Galaxy S6. The leaked materials and rumors we've experienced so far singularly point towards a finely sculpted metal frame holding together front and back panels made of glass. This is a huge step up over cheap plastic, we believe! Moreover, the flagship smartphone's exact dimensions are familiar to us as well, thanks to case manufacturers having a hard time containing their... hm, excitement over the Galaxy S6. Mr. Flagship here will measure somewhere around 5.64 x 2.79 x 0.27 inches (143.3 x 70.81 x 6.9 mm), making for a pretty thin smartphone that's slightly shorter and more rectangular than its predecessor.
Whoa! How does the Xperia Z4 stand up against that? Easy - the stuff Samsung is trying for the first time, Sony has been doing for the past four years! The fourth-generation Xperia will have design and build quality that feel every bit as premium as both its predecessors down to the original Xperia Z, and the Samsung Galaxy S6. So no worries there, Sony fans - the Xperia Z4 even has a considerable edge against the S6 with its dust and water ingress protection, which will endow it with the superpower of... not dying immediately after one drops it in the pond? Fair enough!
Display
Being an upgrade to the Galaxy S5 in every major department, the Galaxy S6 might up the ante with a 5.1-inch AMOLED display treated to a bonkers 1440x2560 resolutio. This will result in a pixel density of 576 pixels per inch that only one smartphone in existence - the Galaxy S5 LTE-A, funny enough - can rival! Since Samsung perfected the Quad-HD AMOLED display with the Galaxy Note 4, out of the Galaxy S6, we expect nothing short of a candidate for 2015's best 2K display on a smartphone. That is, unless Samsung does something weird to the colors - remembe the Galaxy S5's Hulk-ish tint?
The Xperia Z4 will stand against that with a promising 5.2-inch panel - or two. Not, it won't have two screens (not even in Russia!), it's just that it's rumored to come in both 1080p resolution and 1440p resolution variants for different markets. We don't know how good of a job Sony's engineers will do tuning those displays, but if the Galaxy S6's screen is anything like the Galaxy Note 4's, they will definitely have a touch time matching it. It's not impossible, though, if Sony gives it its best!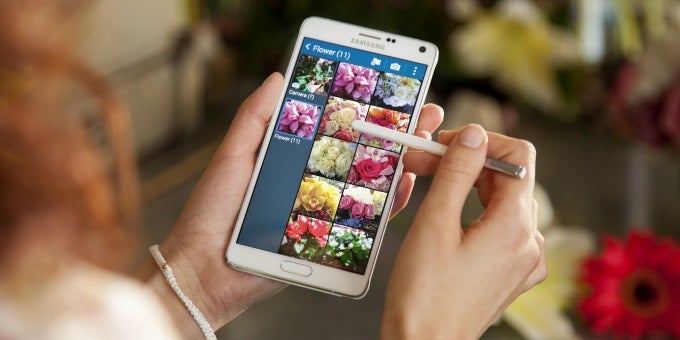 Interface
TouchWiz is the single most debated Android manufacturer skin in the operating system's history. It's mostly for all the bad reasons - you know them - drab looks, feature bloat, and lag. But the reality is very different nowadays, as TouchWiz's evolution has led it to a highly pleasant form with a slimmed down feature set, tidy visuals, and good speed in general. That's not its final form, though - we're yet to see the best of TouchWiz, and the Galaxy S6 will be the first opportunity to see how it evolved over the span of a year. For starters, we know Samsung tightened things up even further, and TouchWiz might also let users personalize the interface in greater detail than ever before! The Galaxy S6 will also ship running Android 5.0 Lollipop out of the box, and having the latest Android on disposal is good news.
As for Sony's Xperia UI, it is nowhere near as flashy, or frankly, notorious as Samsung's TouchWiz. It's a lightweight, don't-get-in-the-way skin that relies on transparent elements, fluid animations, and a decided focus on multimedia apps and content. It also packs some sensible functionality, such as shortcuts to mini-apps, Smart TV connectivity options, the Walkman player, and many other nuggets that make Sony smartphones integrate splendidly with other Sony gadgets - such as television sets, the PlayStation 4, and more.
Processor and memory
For the first time ever, Samsung is betting on homegrown processor technology for a major product's global release. The company is confident in its own octa-core Exynos 7420 processor to the point of passing on Qualcomm's ubiquitous Snapdragon 810 processor entirely. Juding by the preliminary benchmarks and the fact this SoC is made on a more-cutting-than-cutting-edge 14nm fab process, the Exynos 7420 seems up for the challenge of powering a 2015 flagship smartphone. But we can't see that further into the future yet, so for the time being, let's just rest assured that the Galaxy S6 most likely has the goods to perform like a champ!
Meanwhile, the Sony Xperia Z4 is not shying away from Qualcomm's established chipset prowess, sporting a Snapdragon 810 SoC and, as rumors spell it, 3GB of RAM for the 1080p variant and 4GB for the 1440p version. Although this certainly sound respectable, Samsung might be hiding a trump card in plain sight! We're talking about really fast flash memory - allegedly, up to 2.7 times faster than what your smartphone probably has at the moment - which will do wonders for its app and interface loading times. So watch out, Sony fans - that Galaxy S6 approaching in the side mirror might just overtake you on the highway!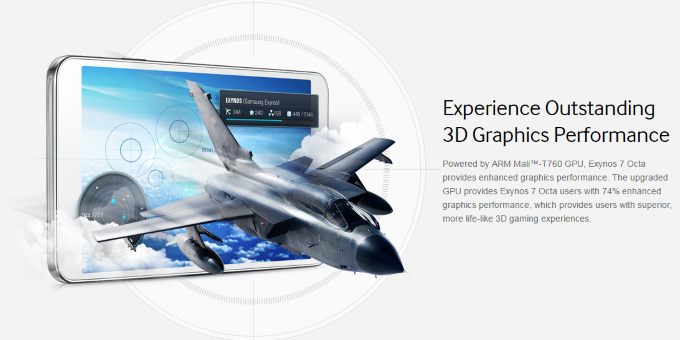 Camera
Rumors have been pointing towards a 16MP or a 20MP camera for the Galaxy S6. Samsung could source a camera sensor from Sony or Toshiba, or it could continue down its DIY path and opt for one of its home-grown ISOCELL sensors. Regardless of the megapixel count, the Galaxy S6 should be able to land respectable photos in both daylight and low-light situations. We've already seen the Galaxy Note 4 perform better than the Galaxy S5, which is still a sweet cameraphone to have, so the only path from now on is on an upward trajectory! As for the front cam, it's expected to clock in at 5 megapixels, which is a welcome upgrade over the Galaxy S5's 2.1MP cam.
As for the Xperia Z4, it might flaunt Sony's latest Exmor RS IMX230 imaging sensor, which is of the 1/2.4", 21MP sensor kind. It boasts image plane phase detection autofocus and 192 AF points, additions that could enable blur-free tracking and snapping of fast moving objects, along with real-time HDR images. Sounds great, but the IMX230 will be put in mass production as late as April 2015, so don't be surprised if the Xperia Z4 shows up with last year's 20.7 MP 1/2.3" Exmor RS sensor with 1.12 micron pixels - which is fine by us, as long as Sony tunes it to come up with the best possible photos - not plain average ones. As for the front camera, a 5MP unit is expected to handle your mesmerizing selfie shots.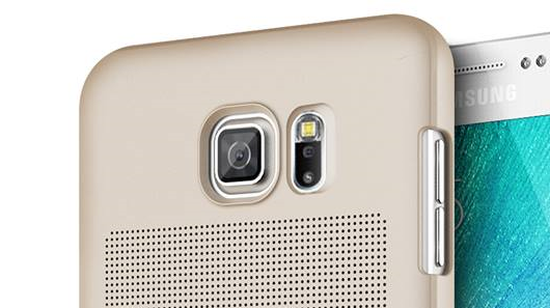 Price and release date
If you're wondering where you'll be able to get the Galaxy S6 in the USA, stop wondering. It's the Galaxy S6. Everyone will have it because almost everyone wants to have it! Thus, the S6 should be up in Verizon, AT&T, Sprint, and T-Mobile's roster very soon after its impending MWC announcement. But if you're looking to buy an unlocked unit, we're afraid you'll have to save well above $600 to be able to afford it!
the Sony Xperia Z4, unfortunately, might appear as late as May or June, flaunting a similar price tag, but ending up with T-Mobile USA as the sole stateside carrier to offer it with a contract. That's just speculation, though, so sit tight - there might be better news to come down the road!