Samsung Galaxy S6 edge vs HTC One M9, iPhone 6, Galaxy Note 4 blind camera comparison: vote for the best phone
99+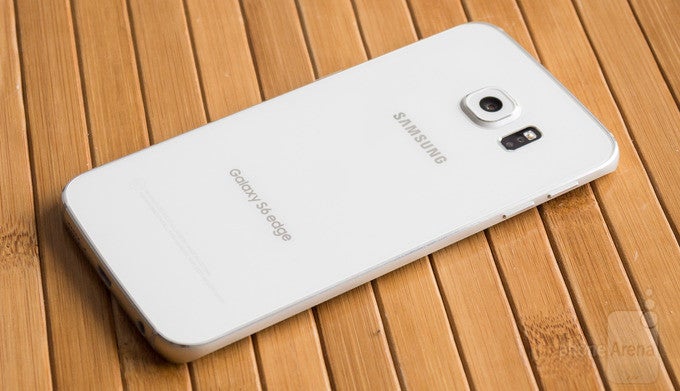 See, we told you that our next blind camera comparison was coming sooner than later, and by popular demand, this time we've included the
Samsung Galaxy S6 edge
along with the
HTC One M9
– two of the hottest new high-end smartphones this side of the universe. Will it be one of them reigning supreme once the voting ends, and will any of the two be able to outrun the competition? Well, that's up to you to decide with your votes!
Speaking of competition, below you'll find four sets of images taken under identical conditions with these four very capable handsets. The Samsung Galaxy S6 edge and the the HTC One M9, both of which we've already reviewed, by the way, are running against two other high-ends known for their outstanding cameras. These are the
iPhone 6
, and the
Samsung Galaxy Note 4
.
What you need to know before casting your vote is that we're not telling you which of the four smartphones was used for capturing each photo. That's what makes it a
blind
comparison. In addition, we've shuffled the images around, meaning that Photo A in Scene 1 and Photo A in Scene 2 were most likely not taken using the same device. We've also scaled down the phones' high-resolution images and cropped them to the same aspect ratio. Practically, you have no clues to help you tell which of the four phones was used for a given picture.
That said, we're now kindly asking you to vote for the images you find best. And to help you in choosing, we've included galleries with close-ups along with high-resolution images. The winner of this blind camera comparison will be announced in several days.
Scene 1
The weather outside was not cooperating on the day we took this set of images – it was an overcast afternoon. Nevertheless, all four smartphones did a pretty good job, we have to say. Although we do notice differences in the way colors were captured by their cameras.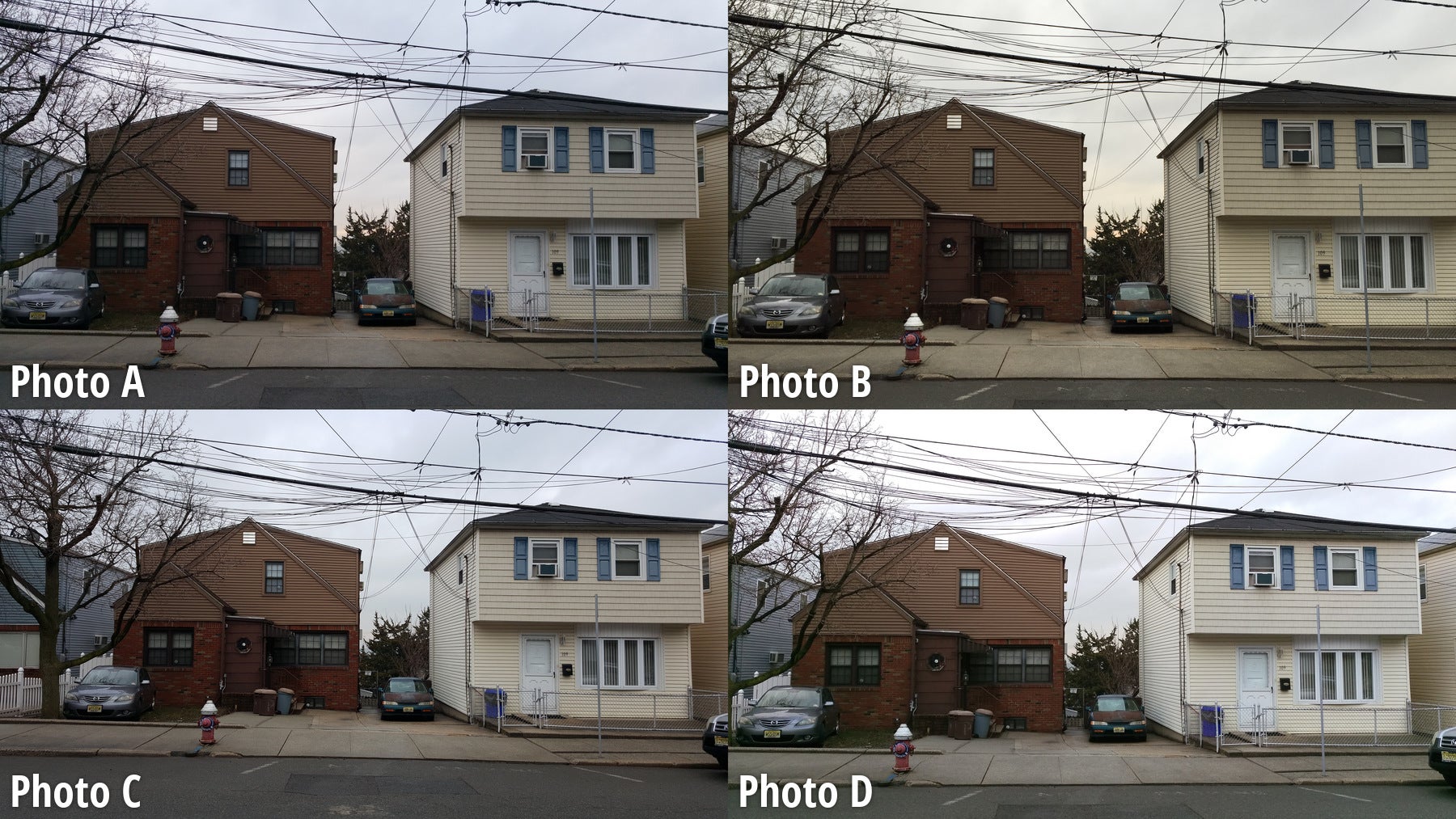 Side-by-side preview
Scene 2
And here's the same scene taken later that evening. A scene like this poses a real challenge to any camera, be it a phone's shooter or a stand-alone unit, due to the lack of available light. Unsurprisingly, some of the cameras we're comparing did better than others.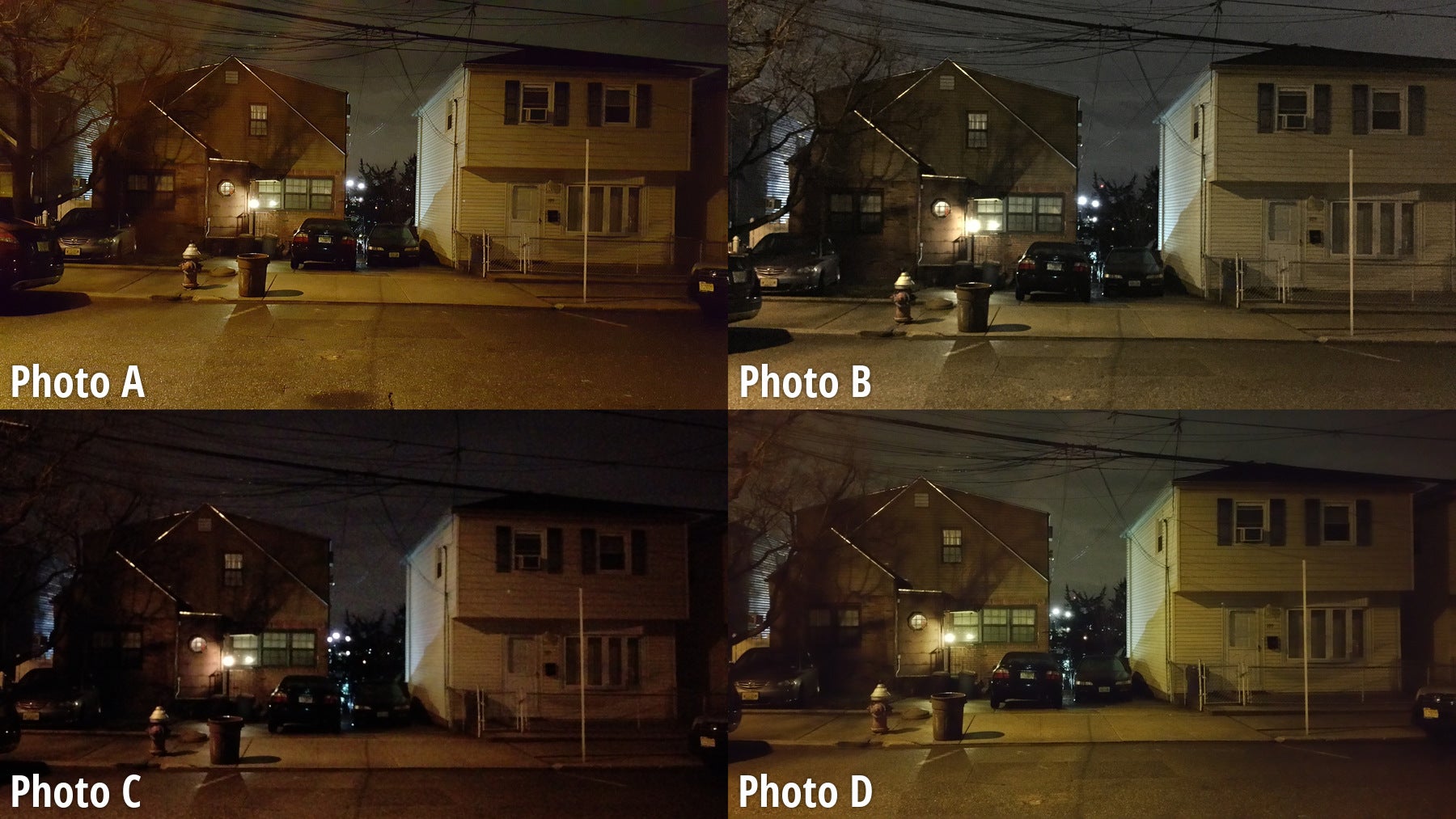 Side-by-side preview
Scene 3
Mr Lee has taken quite a beating over the years, but he's still standing strong. And today, he's modeling in our close-up shot. The scene was captured under nothing but indoor lighting.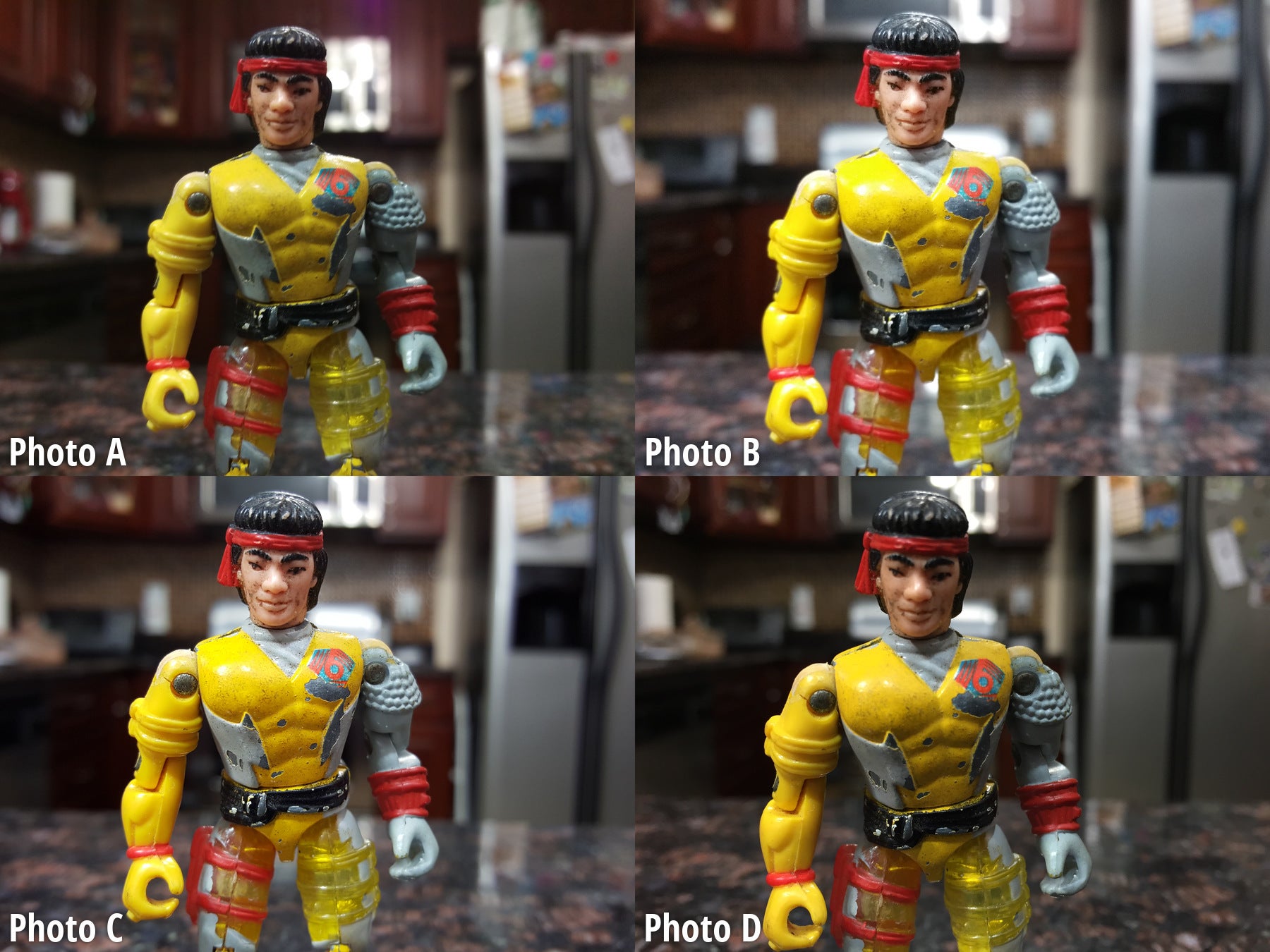 Side-by-side preview
Scene 4
And lastly, here's a set of images testing the performance of the cameras and their LED flashes. The distance between the cameras and the subject is around 5 feet.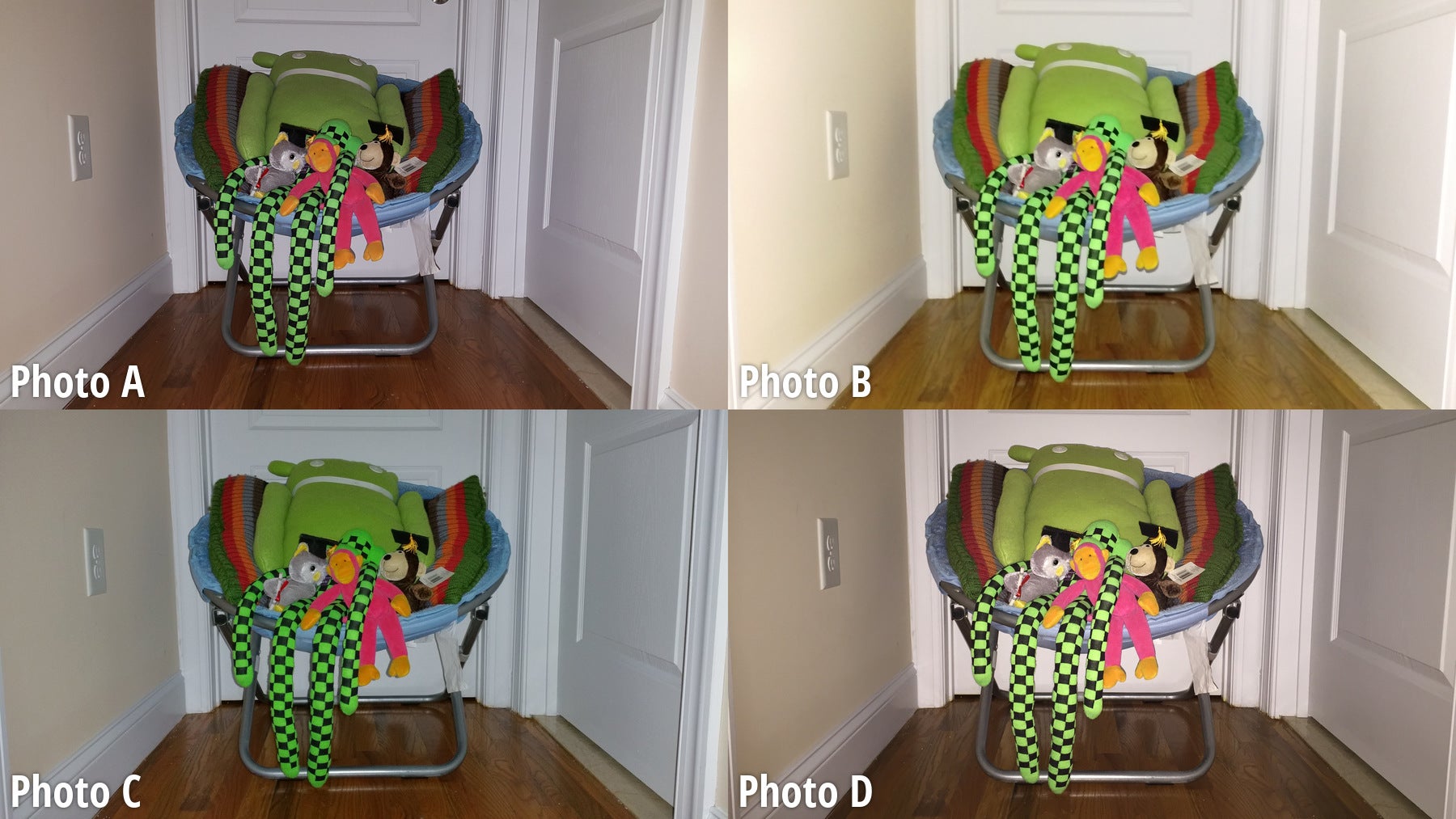 Side-by-side preview