Samsung Galaxy S5 sales are "robust" in South Korea thus far
53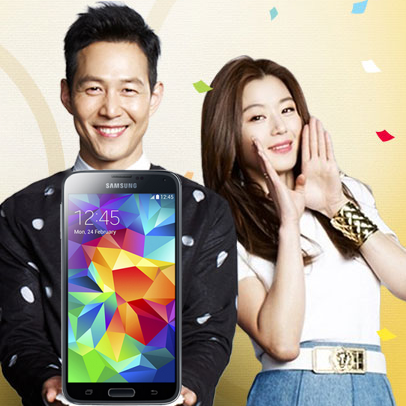 As you may have heard,
Samsung's Galaxy S5 went on sale
a bit earlier than expected in South Korea. SK Telecom was the first Korean carrier to release the handset (on March 27), with KT and LG U+ joining the fun almost immediately after that.
According to Yonhap News, around 7,000
Galaxy S5
units are being sold each day in South Korea. At that pace, 1 million S5s will be in the hands of Korean customers in less than five months.
Last year, around 8,000
Galaxy S4
units were sold daily at launch, while Galaxy S4 LTE-A sales reached 10,000 units daily. Even so, industry watchers reportedly noted that Galaxy S5 sales are "remarkable, given that only one of the country's three carriers is currently in full operation and that the carriers are no longer allowed to pay out subsidies." Indeed, only SK Telecom can sell handsets to all customers at the moment. KT and LG U+ are allowed to offer new smartphones only to "users with handsets two years or older, or those who lost or misplaced their device" - following bans and regulations imposed by Korean authorities.
An unlocked Samsung Galaxy S5 costs $820 (866,800 KRW) in South Korea. That's slightly lower than the launch price of last year's Galaxy S4: $850 (899,000 KRW).
Samsung will launch the Galaxy S5 in many markets around the world starting this month. Some units can
already be ordered at Amazon in the US
, but they're expensive, so customers would be better off to wait for carriers to release the handset (Verizon, AT&T, Sprint, T-Mobile and others will have it).
source:
Yonhap News