Samsung Galaxy S5 Plus costs more than the regular S5, will be launched this month in Europe
22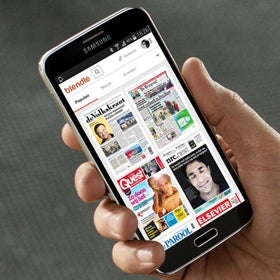 Just a few days ago, we told you that Samsung Netherlands had
officially revealed
the
Galaxy S5 Plus
, an upgraded variant of the Galaxy S5 - though we didn't know when and for how much the new handset would be available.
Well, now Samsung issued a press release informing us that the S5 Plus would go on sale in the Netherlands before the end of October (thus next week the latest), costing €599 unlocked. That's about €100 higher than the price of the regular S5, which can be currently bought for around €500 in the Netherlands.
The Galaxy S5 Plus looks exactly like the
original S5
, and its Dutch webpage show it to have exactly the same color versions: black, white, gold, and blue. The difference is that the newer model is powered by a Snapdragon 805 processor (not the S 801 from the old handset), and supports faster LTE data transfers.
A smartphone that's similar to the S5 Plus, called
Galaxy S5 4G+
, was released earlier this year in Singapore. At the moment, we don't know if Samsung plans to launch the upgraded S5 in other markets, but we'll let you know if it does.