Samsung Galaxy S5: 9+1 tips and tricks
7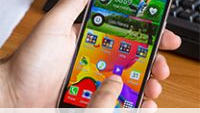 Living with the Galaxy S5
has its uses, and one of those is the ability to help newcomers to Samsung's latest flagship out with a few pointers. This compilation, being a first in what is shaping up to be a short series, serves as an appetizer, meaning that it's not necessarily aimed at advanced or long-time TouchWiz Android users. But hey, who knows -- perhaps even you need a tip or two every now and then.
The Samsung Galaxy S5 is a complex device, and this is mostly owed to its extraordinarily feature-rich custom Android skin. The first level of the settings menu alone holds over 60 different items, and this could be quite overwhelming, especially if you're just diving into the world of smartphones. That said, this also happens to be among the greatest of Samsung's competitive advantages, as the power-hungry niche of the consumer market has an insatiable thirst for more.
So far so good, but let's get right into this one. In other words, relax, enter the video slideshow below, and perhaps you'll come out having learnt something new about your Galaxy S5.