5G Galaxy S10 to use Exynos 9820 & in-house 5G modem rather than Qualcomm chips
16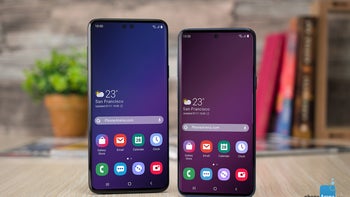 Samsung Galaxy S10 and S10+ concept render based on leaked information
5G networks are still a pretty new concept but that isn't stopping Samsung from developing a 5G variant of the Galaxy S10. According to a new
piece of information
, though, the upcoming flagship won't be using Qualcomm-branded chips.
Rather than ordering extra processors and modems from its rival, Samsung is reportedly in the process of developing its own 5G-compatible communication processor. This is being developed specifically for
the Galaxy S10
and would allow the South Korean giant to use its own chips. Thus, the 5G variant of the Galaxy S10 will most likely arrive with Samsung's newly-announced Exynos 9820 and the Exynos 5100 modem.
For those unaware, the Seoul-based company's 5G flagship is currently expected to launch
early next year
in the US, China, and Samsung's home market. Historically, these three markets have received Qualcomm-powered Galaxy handsets. Which is why the original expectation was that the device would be powered by Qualcomm's upcoming Snapdragon 8150 and the Snapdragon X50 modem.
If Samsung does move forward with an entirely in-house solution for the 5G Galaxy S10, it could be a pretty big move for the company. After all, it would reduce the company's dependence on
Qualcomm
in key markets and could even pave the way for future Exynos-powered 5G-ready Galaxy smartphones in the US and South Korea.