Samsung Galaxy S III vs HTC One X: Which one do you prefer?
99+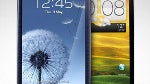 We are sure that many a people out there are currently wondering which Android smartphone to get - the awesome
Samsung Galaxy S III
, or the fantastic
HTC One X
. And then we know there are those who would just love to be able to express their opinion on which Android smartphone is the best right now.
So we decided to turn to our friendly office mascot, Mr. Bajangles, who's a stuffed monkey, by the way, and ask him what we should do about it...
PA - "
Hey, Mr. Bajangles,
" we said, "
what a fine day for blogging today, eh?
"
Mr. Bajangles - "
What do you want, you bockhead?
"
PA - "
Geez, someone's gotten out of the wrong side of the bed today, huh?
"
Mr. Bajangles - "
Yeah, and you stink!
"
PA - "
Alright, listen... we've been thinking about those people wondering which Android superphone they should get - the Galaxy S III, or the One X, you know?
"
Mr. Bajangles - "
....?
"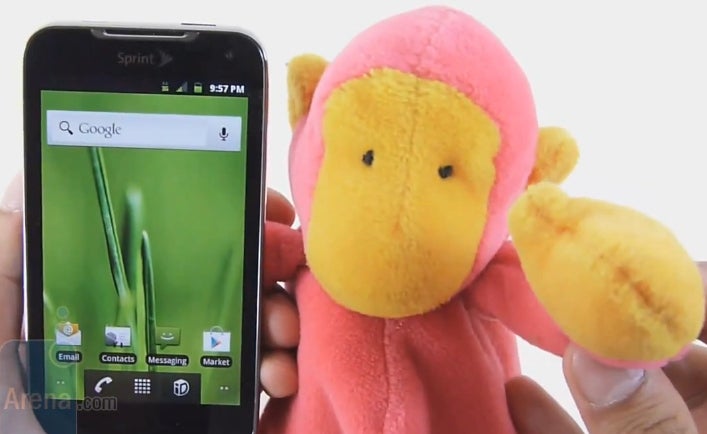 Photo of Mr. Bajangles with the LG Viper 4G
PA - "
So we wanted to ask you to give us an idea what we should do to help them out!
"
Mr. Bajangles - "
Well, why don't you just post a poll, and let everyone do the job for you?
"
PA - "
Mr. Bajangles... you are one smart monkey!
"
And so, shortly after we had our little talk with Mr. Bajangles, here it is, our poll, which lets all of you guys share your opinion on which phone you think is the better one - the Galaxy S III, or the One X. Let's see which Android handset is the people's champion right now!
Recommended Stories