Samsung Galaxy S III to be used as the base for Samsung's first Windows Phone 8 device?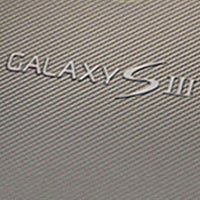 The Samsung Galaxy S III is circulating the rumor mill at a rate almost surpassing the iPhone, but one recent rumor that seems to make sense is that the
S III could be used a hardware and design reference for Samsung's first Windows Phone 8
handset. If true, this means that Samsung will release two devices using the S III core - the S III itself running on Android and another version featuring WP8.
The upcoming device is allegedly currently referred to as the Samsung Focus S II. The original Focus was one of the most successful first-gen Windows Phone handsets, and with such a successor it would establish the Focus trademark as the WP equivalent to Samsung's Galaxy series for Android.
Now, hold your breath for the specs as the rumor claims that much of the S III's glamor will make it to the Focus S II thanks to a radical redesign of Windows Phone 8 allowing powerful hardware to appear on the platform. Here's what's in tow for the supposed Focus S II:
4.7-inch HD screen
Faster dual/quad core processor (depending on region)
LTE support
12-megapixel rear camera, 2-megapixel front-facing camera
Dedicated camera button
Samsung Cloud Support
NFC
Improved Photo Studio
Now, the standard Windows Phone buttons will most probably end up on this new Focus S II, and a dedicated camera shutter key is a welcom addition.
What about carrier support? Well, good news here as well - the handset will arrive with a bang on AT&T, Verizon and Sprint, all of which are expected to support LTE. The Samsung Focus S II release date for those carriers is this October. For T-Mobile, the date is yet to be announced.
If true, this rumor will put real pressure on Nokia as it will have to match such a killer device in almost no time. We're looking forward to the Samsung Galaxy S III arriving on Android. If those specs turn out to be true, even more weight adds up to this rumor. Stay tuned.