Samsung Galaxy S III gets fan teaser to stir up rumors
34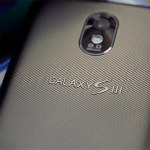 We may not actually have the Samsung Galaxy Nexus just yet, but that doesn't mean the rumor mill can't start spinning up regarding the Samsung Galaxy S III (SGS3) and some fans have even made a teaser for the device just to get the party started. Of course, the key with things like this is in trying to separate out what we'd like to see from what we're likely to see.
It's been known for a while that the SGS3 is planned for launch in spring 2012, and will likely be unveiled at CES. Although, an initial launch in spring may not mean much if the global rollout takes as long as it did for the Galaxy S II. Word has it that Samsung is planning to "blow minds" with its offerings in early 2012, and that the devices will be a "big step past the Galaxy Nexus class, in every way."
We've seen rumors already that the SGS3 will be
powered by a quad-core 1.5 GHz Exynos 4412
, and based on current releases it is expected that it will feature Android 4.0 Ice Cream Sandwich along with an HD Super AMOLED screen. The grey area here comes in as to whether or not the screen will be PenTile or use the "Real Stripe" RGB subpixel arrangement and be a Super AMOLED Plus display. No doubt Samsung is working on an HD Super AMOLED Plus display, but there's no word on if it will be ready for the SGS3, or if Samsung would delay the SGS3 to make sure the display was part of the package.
There are also rumors that the SGS3 will be one of the first handsets to break the 1 GB of RAM plateau and come with either 1.5 or even 2 GB of RAM, but we'll believe that when we see it. Lastly, it's possible that the phone will feature a 12 MP camera, although we don't really care so much about the megapixel rating. We're much more interested in getting info on the camera sensor and lens capabilities before passing judgement on that.
What do you guys think? Is the Galaxy S III going to "blow minds"? Will it have a case made of unicorn horn, and a battery powered by antimatter that will last for 2 full days without charging?