Samsung Galaxy S II sales top 5 million in Korea
31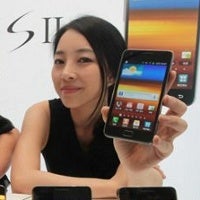 The Samsung Galaxy S II is definitely the best selling high-end Android device over the last year and it has reached yet another milestone -
5 million units sold in Korea alone
. Previously, The anouncement comes just before Samsung releases its Holiday quarter results and promises to show up in the financials.
Basically, this means that nearly one in 10 Koreans now owns a Galaxy S II.
Previously,
Samsung reported 10 million Galaxy S II's sold worldwide
, with 3.5 million of them sold in Korea. Now, nearly three months after that announcement, the figure has jumped by 1.5 million units for Korea alone. This means that each month, Samsung managed to sell around 500,000 units of the Gingerbread-running Galaxy S II in its home country. The number reflects only sales to distributors, though, not to end-customers.
Samsung is Korea's biggest phone maker and dominates the local smartphone market with 53% share.