Samsung Galaxy S II Duos getting ready for a debut in China: dual-SIM powerhouse
13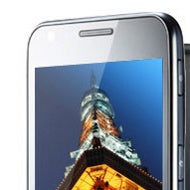 Do you know what's better than a brand new Samsung Galaxy S II? A
dual-SIM Samsung Galaxy S II
! And that's exactly what Samsung will deliver to Chinese shelves in the near future.
In a move previously reserved only for feature phones and then the most affordable smartphones, Samsung is stepping up the dual-SIM game seriously and possibly playing on carrier's nerves with the upcoming high-end
Samsung Galaxy S II Duos
(aka Samsung I929).
- 4.52-inch Super AMOLED Plus WVGA display,
- a 1.2GHz dual-core processor,
- 8MP and 2MP cameras,
- 16GB internal memory, microSD card slot supporting up to 32GB,
- Wi-Fi, Bluetooth 3.0, GPS, FM Radio, MHL video-out support,
- 1800mAh battery.
The upcoming Galaxy S II Duos will support CDMA2000 and GSM bands, but what we're curious about is whether Samsung will bring this outside China. The Chinese market is used to dual-, triple- and even quad-SIM handsets, and other developing markets like the Asian, African and East European are also the first to come in mind when we speak about multiple SIM support. Carrier-centric markets like the States, though, are not keen on going after multiple-SIM handsets so our guess is that this one won't be hitting US soil. Would you like to own one, though? Let us know in the comments below.