Samsung Galaxy S 4 scores twice the iPhone 5 at benchmarks, beats all other Androids, too
99+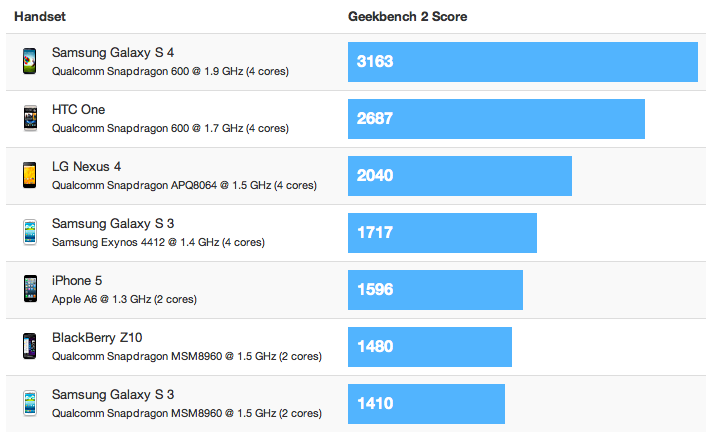 Geekbench is a cross-platform benchmarking tool that allows you to compare the chipsets of computer gear across the operating system spectrum, and the first results from the
Samsung Galaxy S 4
are in.
Needless to say, since the S 4 for US carriers is running the latest generation Snapdragon chip, clocked at the respectable 1.9 GHz, it beat all the current flagships by a large margin, save for the
HTC One
, which has the same chipset, but clocked slightly lower at 1.7 GHz.
What is also interesting is that the Galaxy S 4 is almost twice as fast as the
iPhone 5
, which has cores clocked much lower, though, at 1.3 GHz. We ran the same test on our office
Optimus G Pro
, which has an S600 chipset, too, running at 1.7 GHz, and got a 2878 points result.