Samsung Galaxy Note Edge: is the edge merely a gimmick?
95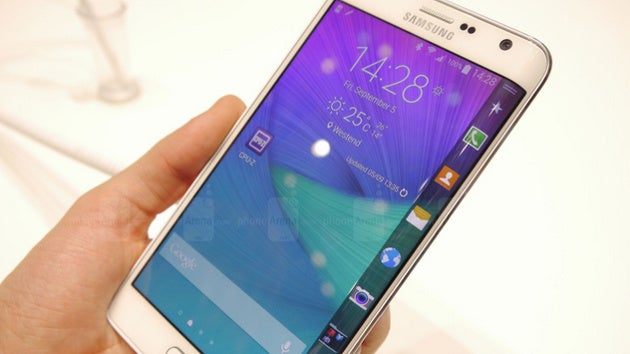 Curved screens? Talk about the future happening today. If you asked us a few years ago whether we want them the answer would surely be a unanimous yes. However, the technology came and it seems to find it hard to really get traction.
The latest attempt at bringing it to the mass market is the shocking new Samsung Galaxy Note Edge: a phone with a wrap-around curved screen that extends over one of the edges and gives you options like these: use it for multitasking to switch between apps quickly, or just use it to always see the weather, or as access to additional buttons, or Twitter, or basically anything that developers enable. It's open for devs to work on, after all. Great, isn't it?
Nonetheless, the reaction at our office was surprisingly divided. You'd expect the oohs and aahs, but practically a good half of our staff responded with yawns and yells about this being another gimmick by Samsung. We're tough: we've seen many devices and we want meaningful innovation. Is that it? Since we're basically divided on the issue, we're curious to hear your thoughts: is the edge of the Galaxy Note Edge merely a gimmick or is it in fact meaningful innovation? Don't forget to also tell us why do you think what you think in the comments below!