Samsung Galaxy Note Edge and HTC One (M8) for Windows expected to be launched by T-Mobile in the coming weeks
17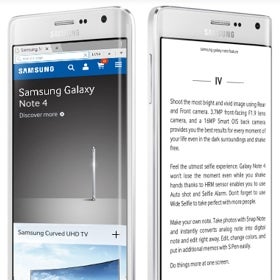 While all major US mobile carriers confirmed that they'd sell the
Samsung Galaxy Note Edge
at some point, there's no official word on exactly when the handset will be available. Luckily, it seems that we now know when T-Mobile is planning to launch its Note Edge.
According to a document revealed by Windows Central, the Galaxy Note Edge will land at T-Mobile on November 14, thus in about two weeks. Before that, on November 9, the magenta carrier should start selling the
HTC One (M8) for Windows
- which is currently available only on Verizon Wireless.
While we don't know how much T-Mobile will ask for the two handsets, they will probably not be affordable, since both are offering high-end specs (with an obvious plus for the Note Edge, which is the newer device among the two).
The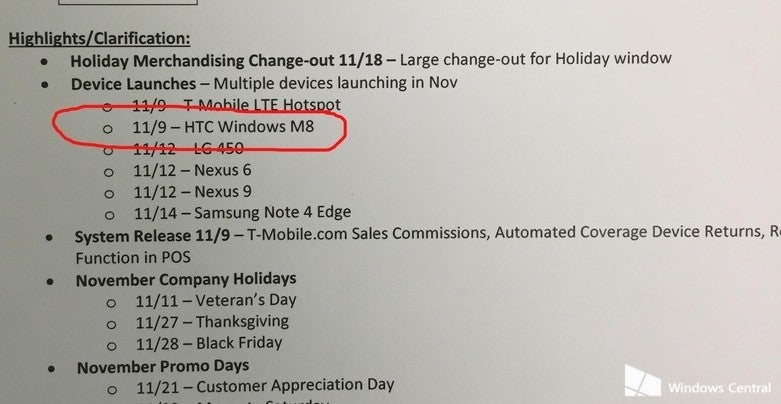 HTC One (M8) for Windows isn't different, specs-wise, from the
One (M8)
that runs Android. You can find out more about the handset - which, by the way, runs Windows Phone 8.1 - by reading
our review of it here
.
As for the Samsung Galaxy Note Edge, this is a unique smartphone that features a curved display on one side, in addition to a 5.6-inch Super AMOLED screen with 1440 x 2560 pixels. At the moment, the Note Edge is available only in South Korea and Japan.
Are you planning to buy any of these two handsets?