Samsung Galaxy Note 9 official cases overview: S View, Leather Wallet, and Silicone Cover review
7
I have a confession to make: I broke a Galaxy Note 9's display and I'm still somewhat salty about it.

Merely two days in what I initially hoped would be a calm and uneventful usage of the device, it experienced what can be best described as an undesired render-vous with the ground. I blame it on the glass back, I blame it on the unwieldy size of the device, I blame it on the gravity, but most of all, I blame myself for not being more careful. Anyway, I ended up having the screen replaced because grown men are supposed to stand up to their mistakes. In the end of the day, although I adore using devices caseless, I ended up with deep new-found respect for phone cases.

People, you shouldn't skimp on the protection for your phone. It might cost you a lot of dollars.
I'm never ever touching a caseless Galaxy, which made me the perfect candidate for testing out a few of Samsung's official cases for the decked-out phablet. I've been rotating between three of the accessories and I feel I've accumulated enough impressions to share about the good and bad sides of each one.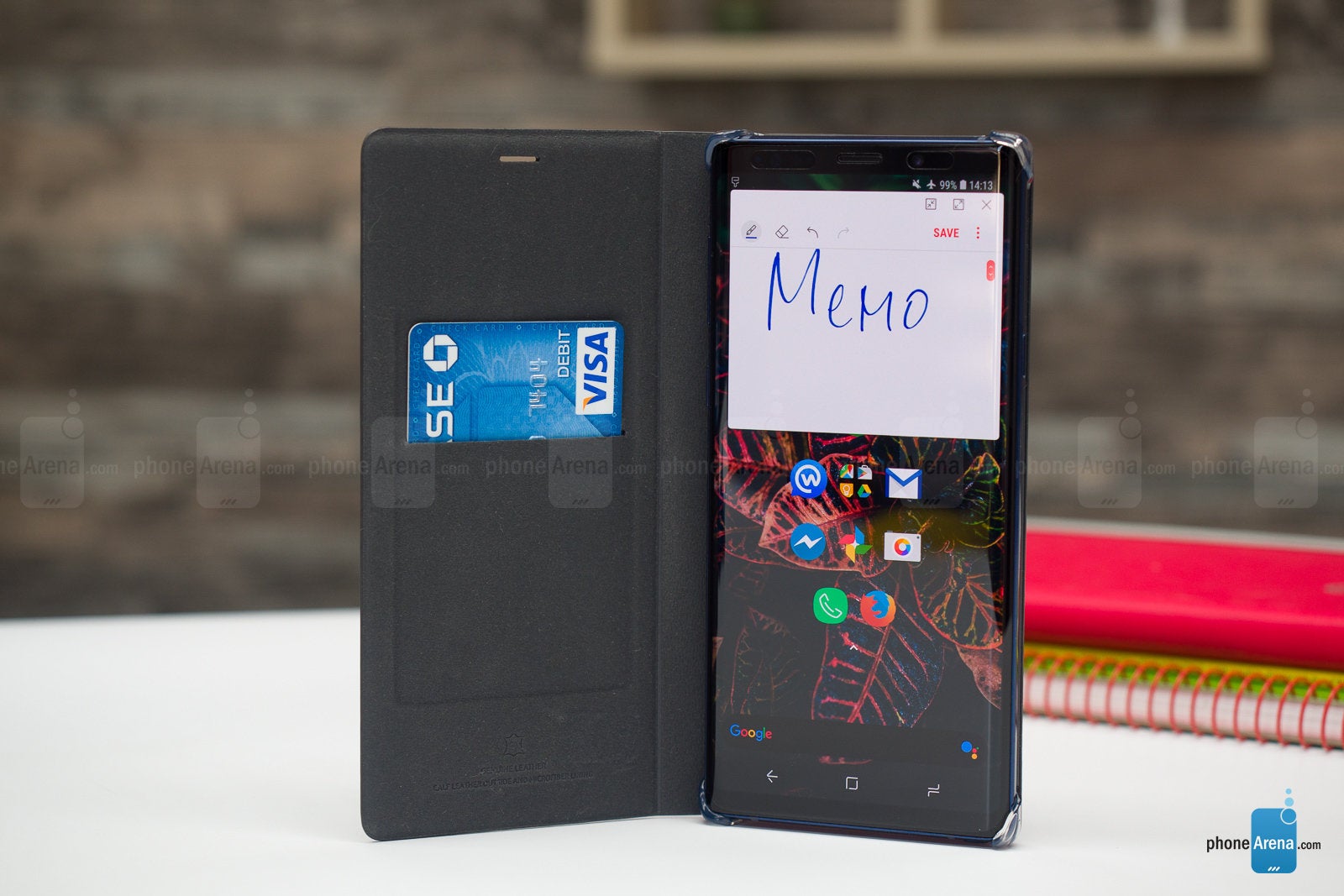 Nothing screams "business" as much as a Galaxy Note 9 clad in a high-quality leather case, and Samsung knows that. This is the reason why one of the cooler accessories for the phone is Samsung's eponymous Leather Wallet Cover, which is the accessory that will suit your phone the best.
The outside is made of genuine Italian calf leather, Samsung says, while the inside is soft microfiber that feels very classy. The leather exterior, however, felt somewhat disappointing to me - it doesn't fell as premium as I had hoped and lacks the unmistakable qualities of full-grain or even top-grain leather. It's leather still, but you can find more premium leather cases out there for certain.
The inside of the case features a single slot for a standard credit card, driver license or other ID, which is welcome. Given the size of the case itself, I really wonder why Samsung didn't go for two slots as there's ample real estate, but I guess overall thinness was the goal when designing this case.
As far as overall feel go, I really dig this case. It's fairly grippy without being unnecessarily bulky and adds a fair amount of pizzazz to an already posh phone. It really sets itself apart from most other cases by being inconspicuously high-quality without attracting attention. Despite the fact that it's not the most premium leather case for the phone, the case would look and feel much better once it breaks in and develops that coveted natural patina. Yeah, I am likely to stick with this one while I use the Note 9.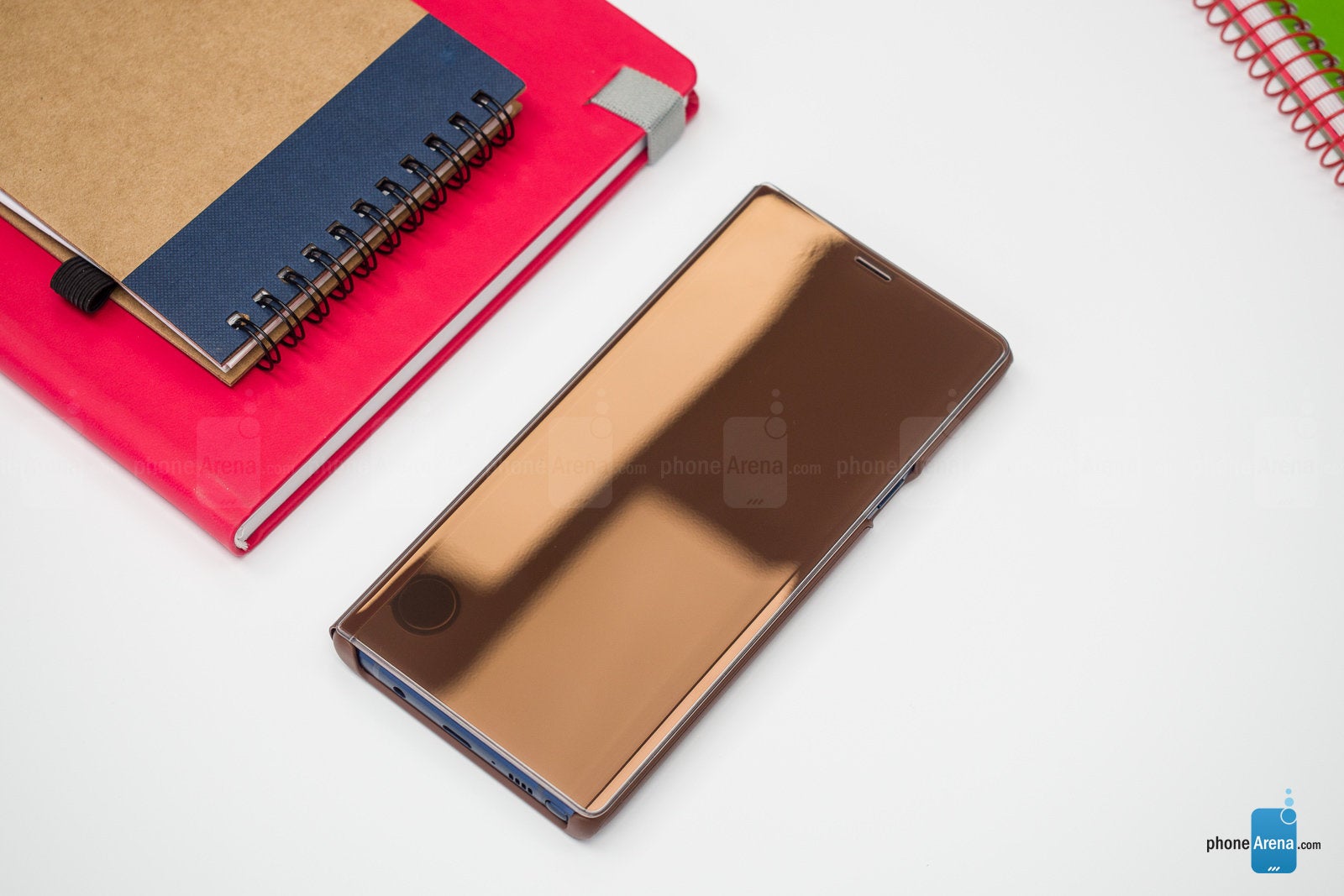 Ah, the S View Flip Cover, the best thing since sliced bread! Well, not really, but if I have to be honest, this case is easily the most practical among the official ones I've had the pleasure of using. Its main shtick is its multi-functionality: you can use is a regular flip cover in your everyday adventures, but you can also transform it into a standing cover case should the need for an express Netflix binge arises. The rear flap, which is used to prop the whole thingy standing is held in place by a couple of small magnets and allows for three different stances. The whole assembly feels very sturdy and reassuring.
The case strikes me as being very good at protecting your prized Note 9. Sure, it's by no means a rugged affair, but it simply feels reassuring and sturdy. Your phone will be protected by the raised corners of the main case as well as by the semi-transparent flap cover. However, this one attracts fingerprint like crazy, constantly urging you to wipe it clean, which isn't something I was a big fan of. Another negative thing that irritated me were the hard to pinpoint hardware buttons on the left side of the phone - while a cutout has been accommodated for the power button, you will have a hard time finding the volume rocker and the Bixby key by feel alone.

Probably the biggest feature here, however, is the ability to interact with your Note 9 in specific situations without ever having to open the cover. If someone calls you, you can accept or reject the call; you can also interact with your always-on display, but checking your pending notifications still requires opening the cover. Finally, the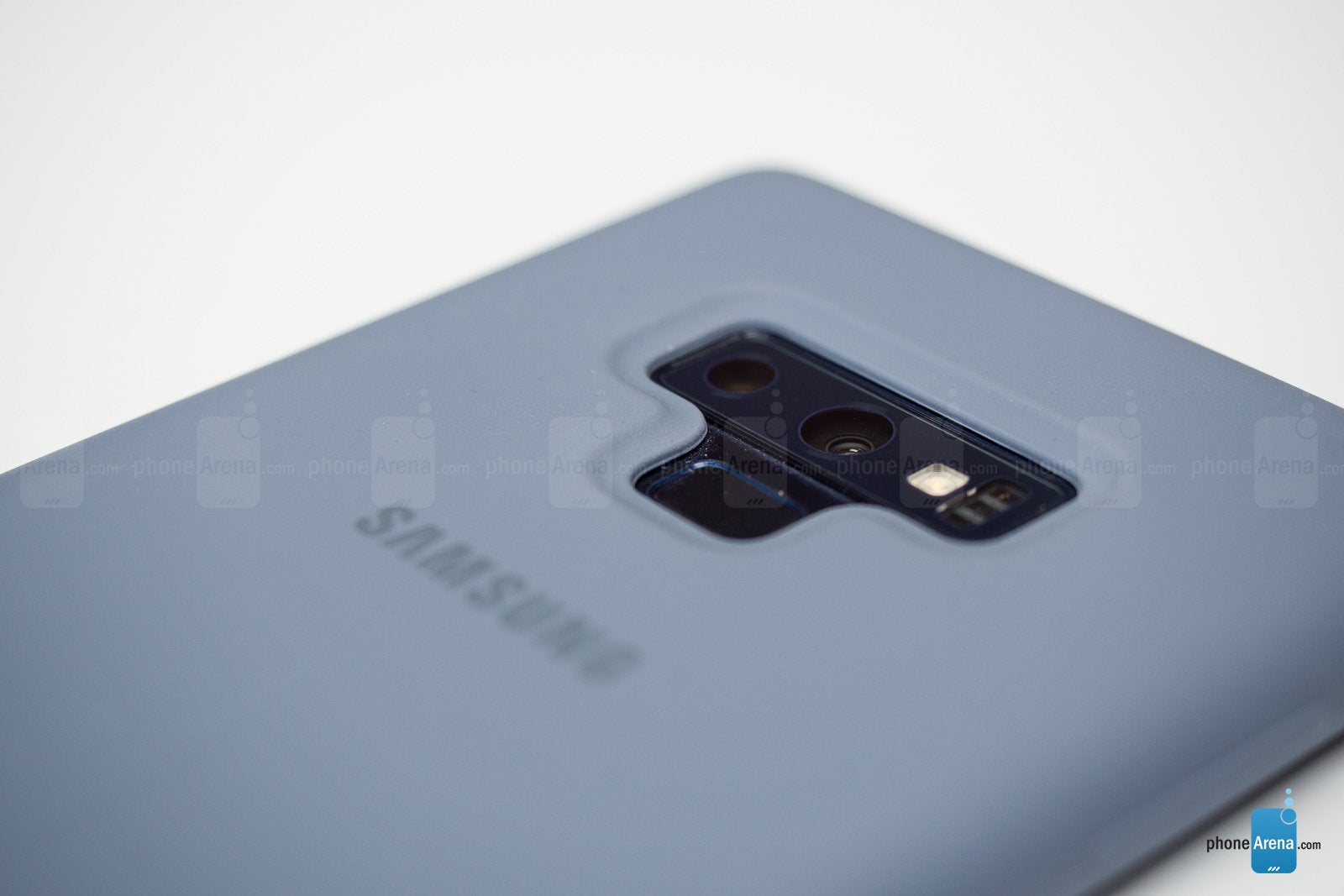 I really wanted to like this one.
With its soft silicon outer shell and velvety microfiber insides, the Silicon Cover for the Galaxy Note 9 is the most affordable of the bunch - at $30, you can't get anything better. It provides very easy access to all ports at the bottom as well as the S Pen, which is easy to pull out even if you sport shorter nails. The case itself is extremely soft and feels pleasant in the hand, even excessively so. It should be noted that it doesn't provide a very reassuring grip as the case feels oily and slippery, which shouldn't be mistaken for proper grip. It also tends to pick up oils and grime like crazy, while dust, hairs, and other undesirable elements are also extremely likely to stick to it and mar its appearance.
In terms of protection, you're not getting a lot here. The topmost portion of the case as well as the two corners on the bottom are raised so as to provide the so-needed protection, but due to the design of the case, you're not getting any protection at the bottom of the phone. The sides are not particularly protected as well as there's little to no raised lip, but that's how curved screens roll. Overall, I'd say there's a 50/50 chance that your phone will emerge unscathed from a fall while it's wearing Samsung's Silicone Cover case, and these are odds I am no longer willing to take.
I can't say I really enjoyed interacting with this case in particular. It's a quality one for sure, but it neither struck me as a very reassuring one as far as overall protection goes nor did it feel great usability-wise. Sure, it is pleasing to touch, but it's not very practical.