Samsung Galaxy Note 9 vs iPhone X: blind camera comparison!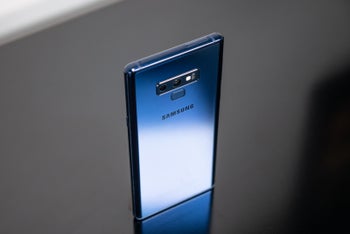 Which phone takes the better pictures: the new Samsung
Galaxy Note 9
or the Apple
iPhone X
?
Sometimes it's hard to judge, especially if you have a preference for one brand over the other: many people are just quietly biased towards their favorite and the only way to go around this is to have a... blind camera comparison!
This is exactly what we are doing here. What you do know is that we have used the Note 9 and iPhone X, but we have stripped away all EXIF information that would reveal which phone took which picture and left just the images to speak for themselves. Go on and take a closer look at the pictures and vote for your favorites, we will reveal the phones behind the pictures on Monday.
With no further ado, here is our blind camera comparison between the Samsung Galaxy Note 9 and the iPhone X...
Scene 1: The Alley
In this first shot, you can see the different way the two phones interpret color, resolve sharpness and dynamic range. Some big differences visible from the get go!
Scene 2: A Close-up Look at a Flower

This macro shot reveals a lot of details as well as a very peculiar distinction in the way these two handle colors.
Scene 3: Daylight Shot

We took this shot first during the day...
Scene 4: Nighttime shot

And then repeated it at night.
Scene 5: The Statue at Night
We have included one more night shot, so that you can better judge how the phones perform in low light.
Scene 6: A Selfie!
Finally, this one selfie shows the capability of the front camera.
Final Words
With no details about which phone took which picture, we can have the best-looking photo win, with no other bias. Once again, we will reveal the results on Monday, but in the meantime you are welcome to voice your thoughts on these pictures in the comments section below.