Unlocked Samsung Galaxy Note 9 comes with two extra freebies (worth $219) at this retailer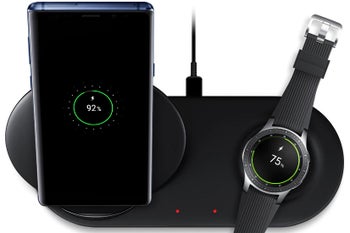 Starting earlier today, Samsung's new
Galaxy Note 9
smartphone is available for pre-order in the US. Similar to the company's other recent flagship phones, the
Note 9 comes with some gifts
at no extra cost. More exactly, customers who pre-order the device can get a free pair of AKG Noise Cancelling headphones, or a Fortnite Game Bundle (worth $150). You can choose either of these two gifts with the unlocked
Galaxy Note 9
, as well as with any carrier version of the handset. But what you may not know is that, if you're planning to purchase an unlocked Note 9, you can receive additional gifts when placing a pre-order via one particular retailer: B&H Photo Video.
Just like Samsung itself, B&H is charging $999.99 for the Galaxy Note 9 128 GB, and $1,249.99 for the Galaxy Note 9 512 GB. But, on top of the aforementioned choice of gifts, B&H is offering two more freebies with both Note 9 variants: a Samsung DeX Pad Dock (worth $99.99), and a Samsung Qi Wireless Charger Duo (worth $119). The wireless charger - pictured above - is the
brand new model that Samsung announced
at the same time with the Note 9, and you can choose to get it in black or white.
In case you're wondering, the unlocked Samsung Galaxy Note 9 that B&H is selling comes with US warranty and is fully compatible with all relevant carriers. In other words, this is exactly the same handset that Samsung itself is offering, and should start shipping on August 24. You can pre-order the phone from B&H via the source links below.