A walk through the official Galaxy Note 7 accessories, designed by Samsung
6
As with every popular device, we're sure there will be a whole ecosystem of accessories for the Galaxy Note 7, but as it's often case, some of the best accessories will surely come from the manufacturer of the phone itself. And you know what? Looking at the accessory line-up showcased by Samsung, we have every reason to believe that the cases, chargers and whatnot we have here will end up being some of the best possible companions for your future Galaxy Note 7.
S View Standing Cover
The so-called S View Standing Cover is a new case model from Samsung that's designed to not only keep your Note 7 nice and clean, but to also let you position it at a comfortable angle so you can enjoy your media like a boss. That's right, it's a case doubling as a stand! Tears of joy are brought to our eyes at the sight of this intense Samsung innovation.
LED View Cover
The LED View Cover is a folio-type case that covers the screen, but the neat trick here is it can display time and some notification prompts in a nice and stylized way, right on the case's front. Look at all those shiny dots... mesmerizing!
Clear View Cover
Another stylish folio cover option, the Clear View Cover is semi-transparent, so it's both clean looking and functional, as it's designed to convey more information to the case's front cover. Here's our
review of the S7 version
, if you're interested in this particular flappy friend.
Keyboard Cover
Now for one of the weirder accessories Samsung has produced in recent memory. Just like with the S7 series, the company will once again manufacture the BlackBerry-style Keyboard Cover, this time designed to fit the Note 7. Whether it'll indeed make typing more comfortable for some people, we don't know, but if you absolutely need to get physical with your messages, this product should fit in well. Somewhere out there right now, Thorsten Heins celebrates the great success of BlackBerry.
Lens Cover
Not satisfied with the performance of the Galaxy Note 7's built-in camera? Well, Samsung has the Lens Cover ready for you, aiding the speedy 12 MP camera sensor with some much bigger lenses! Actually, while that's not technically incorrect, it's also a lie. The pricey Lens Cover isn't designed to improve image quality, but to let you achieve some snazzy looking perspective effects with your photos. Here's our
review of the S7 version
– it's pretty much the same product.
Fast Wireless Charger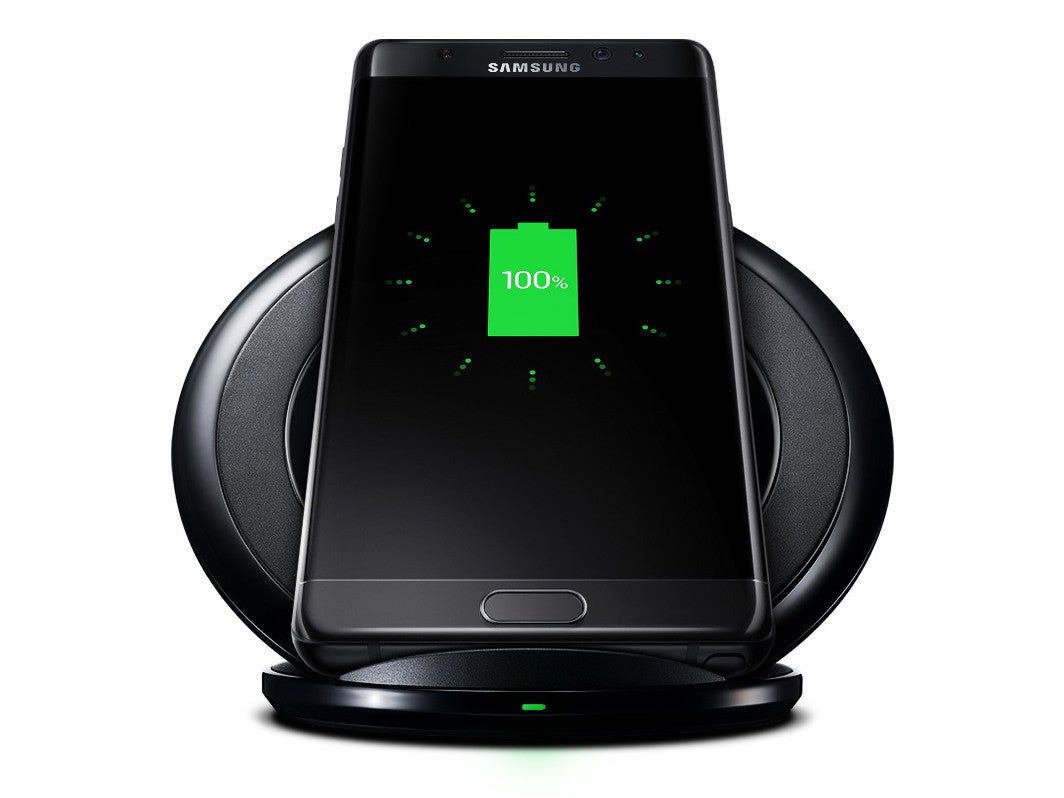 The name of this product pretty much says all there is to it. But just for the fun of it: Samsung's Fast Wireless Charger will allow you to wirelessly charge your Galaxy Note 7, and in a fast manner at that! For the reasonable price of $69.99, you can keep one less wire around, for a cleaner and more zen-like environment.
Backpack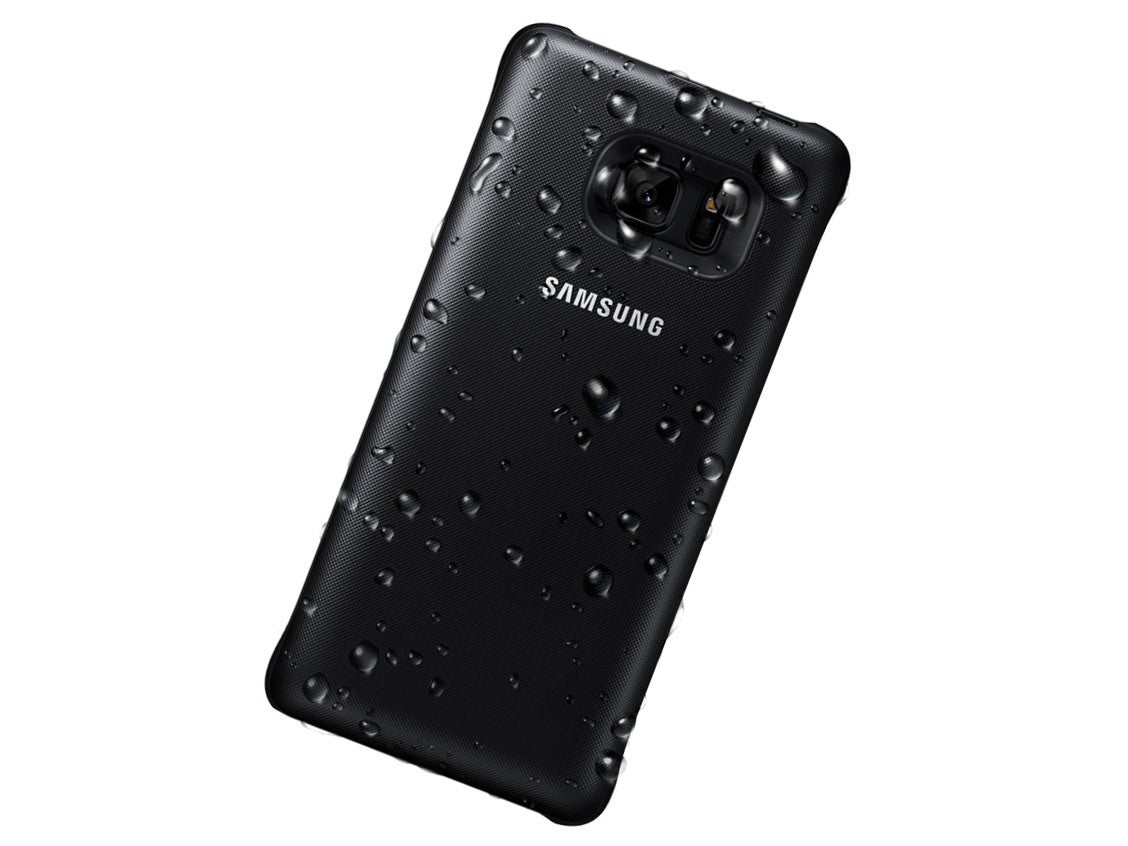 Unlike the previous accessory, this one actually has a cool name – a rare spotting across Samsung's entire line-up of mobile products, which usually bear uninspired, impersonal names such as "Standing Cover" or overly burdensome ones like "Galaxy S6 edge plus". Anyway, the much more creatively named Backpack is a battery case which adds the decent-but-unimpressive 3100 mAh capacity to the Note 7's native 3500 mAh battery. We would have liked a juicier Backpack, with energy literally dripping from its plastic seams, but on the other hand, it's a surprisingly versatile product, considering it's waterproof. Catching underwater Pokemon has never been easier!
Fast Charge Battery Pack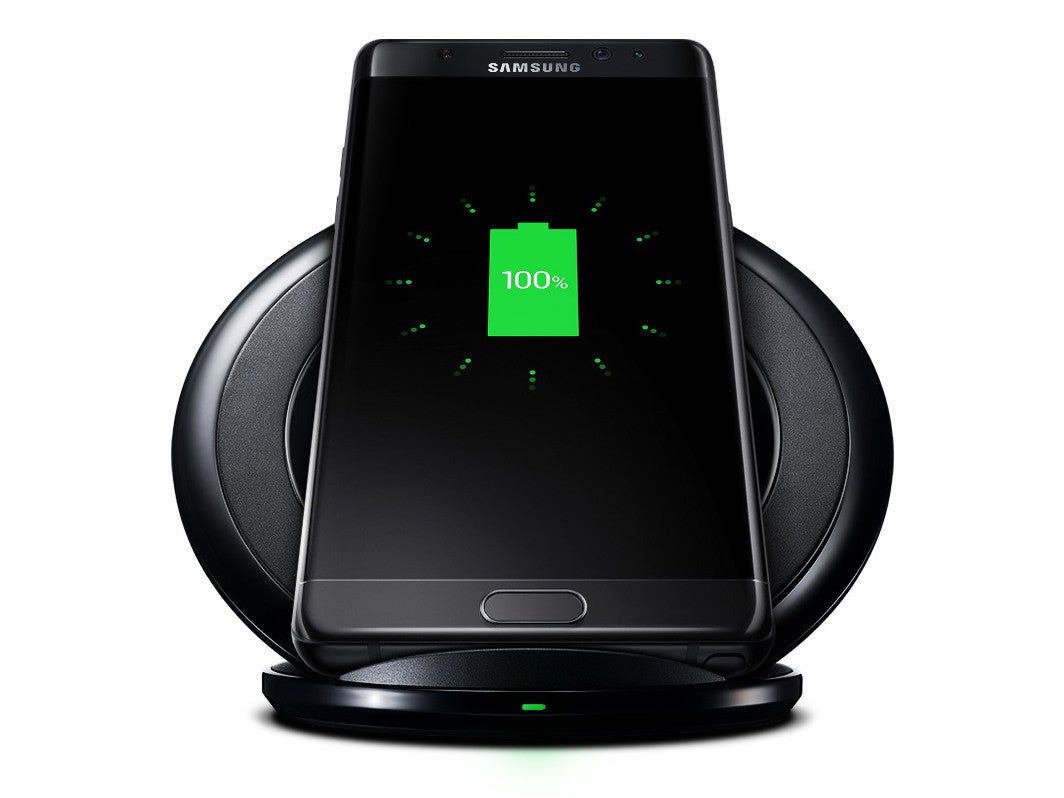 The Fast Charge Battery Pack is a product you can actually buy right now. It costs $79.99 (free shipping) and comes with a massive 10,200 mAh cell to graciously charge your Note 7 about two full times. Now ain't that pure luxury right here, we ask?! It brings tears of joy to our strained, red geeky eyes.
USB Type-C Connector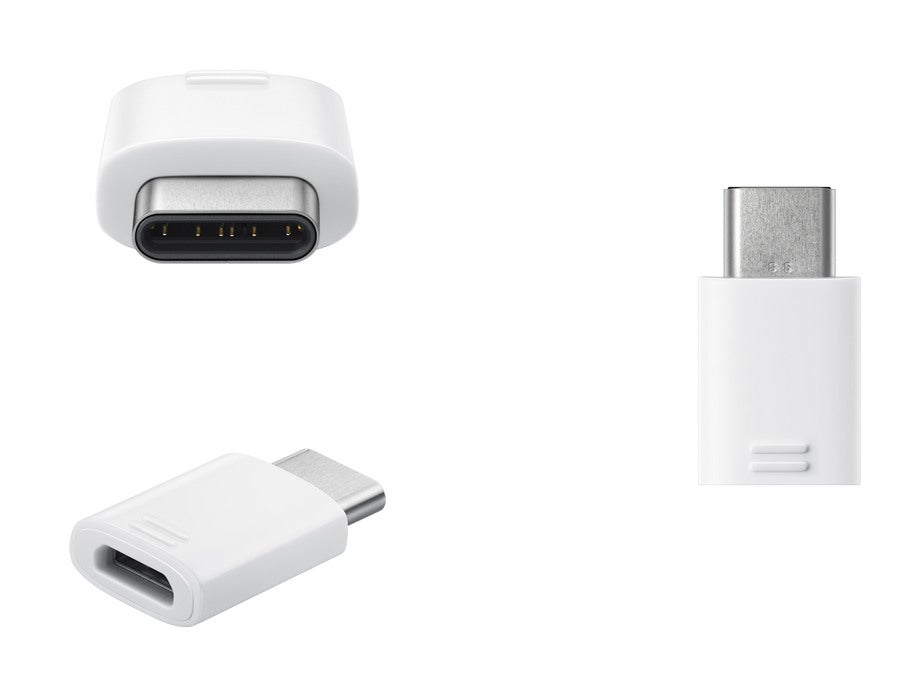 If there can ever be a
cute
port adapter, this has to be it. We mean, just look at it! It's adorable! Samsung proves to be delightfully generous by promising to bundle one of these babies with every Galaxy Note 7, allowing you to plug whatever microUSB-connected accessories and devices you may accumulated to the Type-C-equipped Note 7.
Samsung Gear VR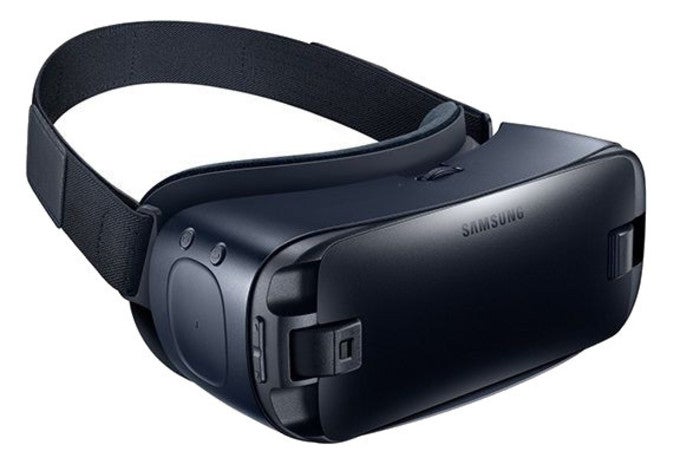 Someday in the distant future, VR eyewear may indeed be a normal part of life, but until then, this item — dubbed Gear VR — will remain an honest, direct embodiment of the intensely concentrated nerd energy permeating Samsung's engineering quarters. The fact that this new model is backwards compatible with previous Galaxy phones obviously backs our views.