Samsung Galaxy Nexus may launch on Sprint in April, here is how to win one
13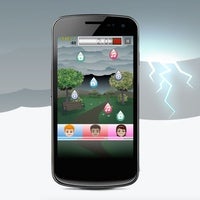 Psst, wanna win a
Samsung Galaxy Nexus
? Of course you do! Well, Sprint is giving you the chance to grab one with its Data Storm sweepstakes, which will run through April 5.
A total of 30 Galaxy Nexus smartphones are up for grabs
, and participating in the sweepstakes is as easy as pie.
All you need to do is to fill out the form, which is available on the Sprint Data Storm web page. You can submit one more form each day, thus increasing your chances of winning. And if you want to go beyond the one-submission-per-day limit, you can get one more entry each day if you play the Data Storm online game and find the Magic Datadrop.
The winners in the Sprint Data Storm sweepstakes will be drawn on
April 16
, suggesting that the carrier might launch the Samsung Galaxy Nexus on or around that date. And just like its Verizon counterpart, the smartphone will run on LTE airwaves for speedy internet access on the go. If you would like to enter the sweepstakes, just follow the source link below.
Thanks for sending this one in!