Samsung Galaxy Gear gets a really good commercial, still not a great product though
30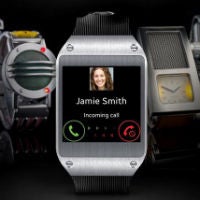 The vast majority of the reviews for the Samsung Galaxy Gear follow the same points: the camera is good, phone calls on your wrist are cool, but nothing else about the watch really qualify it for the "smartwatch" name. The device is far too expensive, notifications are mostly useless, the apps aren't very good, it's too big, and the battery life is not what you want for a watch (especially since it doesn't have
wireless charging
). But, that doesn't mean Samsung can't make a really good commercial for the device.
The idea behind the commercial (called "Evolution") is a good one. It goes through some of the most famous fictional smartwatches in pop culture history, starting with
Dick Tracy
, and going through
The Jetsons
,
Star Trek
,
Inspector Gadget
, and even
Mighty Morphin Power Rangers
. The commercial ends with the Galaxy Gear, proclaiming "it's finally real", which is accurate. It is real, it just isn't what we hoped a smartwatch could be. There is also a second spot called "A Long Time Coming", which shows actual clips from the various shows, and ends with the Gear again.
The best part about the Gear in the commercials is that it is actually showing off one of the better functions, the voice calling. The Gear a good first try, but it has too many flaws, and being locked to the Galaxy Note 3 doesn't help at all. We're looking forward to the future evolution of Android smartwatches, especially once Google either adapts Android properly or adapts the Google Glass experience to smartwatches.