The Galaxy Fold sells like hot cakes, first batch is already gone
26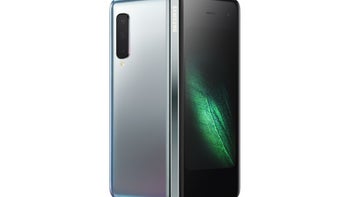 Samsung's first foldable smartphone, the
Galaxy Fold
, has been the talk of the town for the past couple of days. Devices are finally reaching the first users outside of Samsung and first impressions are pouring left and right. It seems, however, that users interested in the Galaxy Fold don't have the patience to wait for detailed feedback.
The process of getting your Galaxy Fold as early as possible was separated in two stages. First, you had to go through a reservation process and then, once preorders went live, you could turn your reservation into an order. Apparently, Samsung underestimated the number of people that would want to purchase the $2000 smartphone and some reservation holders were left out from the first wave,
according to DroidLife
.
People can't wait to get the Galaxy Fold
Those that weren't quick enough to place a preorder were informed that "due to overwhelming demand, the Galaxy Fold is currently sold out on Samsung.com". Worry not, however, Samsung will still take your money, but at a later date, when more units are available. When that's going to be is unclear, but Samsung will notify you via email, so keep your credit card close by.
If you want to get your Galaxy Fold from a carrier, however, you'll be able to do that starting
April 25 for T-Mobile
and
April 26 for AT&T
. Verizon and Sprint haven't announced an official release of the Galaxy Fold although the device will
support their CDMA networks
. Around the same time is when the foldable phone will make an appearance on the shelves of major retailers, both brick-and-mortar ones and online.
Now that more unbiased (hopefully) opinions about the phone are coming out, we'll see if people will still be as eager to get one whenever the second wave is available.
But what is the Galaxy Fold all about?
Compact multitasking machine
Another thing worth mentioning when it comes to the display is that unlike other smartphones today, which have scratch-resistant glass-covered displays, the foldable display on the Galaxy Fold is made from plastic. This makes it susceptible to damage and scratches. And while it is mostly protected while folded, there's still a small gap in which something might sneak in while the device is in your bag or pocket and potentially ruin the otherwise beautiful screen. And yes, there is a crease in the middle that's noticeable from certain angles and you can definitely feel it with your finger as well.
Samsung has said before that this device is just the first of a new line of foldable devices, but hopefully, the attention the Galaxy Fold is gathering will force them to work towards making the next model more affordable and widely available.