Samsung's already started planning its first 2021 smartphones
7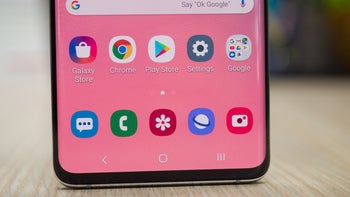 This year, Samsung has released a huge lineup of budget and mid-tier smartphones ranging from the Galaxy A10 to the Galaxy A90 5G. It's currently preparing to repeat this entire process in 2020, but new information suggests the company is already planning its 2021 lineup.
As noticed by the people over at
GalaxyClub
, Samsung recently applied for a bunch of trademarks in the European Union which indicate the company has plans to launch at least nine Galaxy A-branded smartphones in 2021. The filings in question don't mention the 'Galaxy' branding but do secure the 'A12,' 'A22,' 'A32,' 'A42,' 'A52,' 'A62,' 'A72,' 'A82,' and 'A92' names for future smartphones.

These future devices aren't expected to hit shelves for at least another fifteen months so Samsung probably hasn't started development on any of them. Regardless, the fact it has already filed trademarks to secure names indicates Samsung's current strategy is a long-term one that's presumably designed to fend off competition from the likes of Xiaomi, Huawei, and other low-cost brands.
In the meantime, the company's focus seems to be on next-generation Galaxy A smartphones. Specifically, the Galaxy A51, Galaxy A71, and
Galaxy A91
which are expected to launch during the first few months of 2020, perhaps at MWC in late February.