Safari takes a performance hit in the iOS 11.2 update to gain Spectre attack protection
28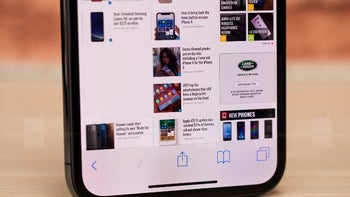 Just as
promised
, Apple released a new, 11.2.2 update for iOS that will patch the Safari browser used on its iPhones and iPads from the Spectre vulnerability, adding to the Meltdown patch in 11.2.
Apple warned that the update may slow Safari down a bit, as you can see in the excerpt below, but those gaping chip vulnerabilities that are raging this season aren't ones you can afford to stay open against.

Our current testing indicates that the Safari mitigations have no measurable impact on the Speedometer and ARES-6 tests and an impact of less than 2.5% on the JetStream benchmark.
The JetStream test Apple is referring to is a JavaScript benchmark that probes performance in "
the most advanced web applications
," but still it is unlikely that it will notice the difference in your daily interactions with an iPhone. Scrolling
feels much faster in iOS 11
compared to previous editions anyway, so those two percentage points of slowdown or so, will likely go unnoticed.