Safari on Mac and iOS suffering from widespread crash-causing bug (Update: Fixed)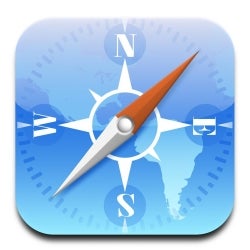 According to multiple reports, Apple's Safari browser is currently affected by a widespread crash-causing bug. The bug affects both iOS and Mac versions of the browser and appears to affect a large portion of Safari users. In essence, both the mobile and the desktop versions of Safari crash when users perform searches using the address bar.
As some developers pointed out on Twitter, the problem lies with the Safari search suggestion function. When users type words into the address bar, the query is sent to Apple servers, which deliver search suggestions - either more complex queries or actual URLs, depending on the case - to the users. This is why the problem affects all Safari versions and acts independently of the default search engine.
Update
: Users have been reporting that Safari is now working as intented, although it may take a while before the fix rolls out to all affected users. From the looks of it, the bug only affected iPhones, iPads, and Macs which updated their search suggestions cache in the early hours of the day.
If you're experiencing the issue but would still like to be able to browse the web using Safari on your iPhone, you should go into the settings screen and turn off the "Search Engine Suggestions" toggle. Alternatively, you can enter private browsing mode. Another obvious solution is to download a third-party browser such as Google Chrome.
This widespread Safari bug comes just a few days after links to a malicious website wrecked havoc on Twitter and other social media platforms. Called CrashSafari.com, the website crashes most browsers but is even more dangerous when opened on Safari for iOS, as it can
cause iPhones and iPads to reboot
.
Apple has yet to officially address the issue, but we'll update this post whenever the company is ready to comment. Have you guys been experiencing the issue?
via:
The Guardian