PSA: this website crashes most browsers, can cause iPhones and iPads to reboot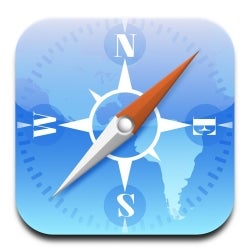 A new prank is making the rounds on Twitter, Facebook and other social platforms. In a nutshell, people are sharing links to a website that crashes almost every browser you try to load it in.
The website is intuitively called CrashSafari.com, and it does what its name suggests and even more. In fact, we tried to load it up in Chrome and Firefox on Windows, Chrome on Android, and each browser crashed. In some instances, such as Safari on the iPhone and iPad, the website can cause a complete reboot of the device. Funnily, the website doesn't do its trick when opened in Internet Explorer 11.0 on Windows
8.1
.
Obviously, we want you to take our word on this and avoid going to the website. Unfortunately, however, it looks like social media pranksters are running the address through URL shorteners and maliciously include it in apparently unrelated posts. From the looks of it, the pranks are succeeding: one of the shortened URLs was visited more than 100,000 times, and we're sure that many other similar links exist.
On the upside, the misbehaving site does not pose a security risk. It does not steal your data, it does not contain worms, trojans or other forms of malware. It just crashes your browser. At the most, it reboots your iPhone or iPad.
Given that this page can crash all the browsers that you can think of, you might be inclined to anticipate that the code behind it is complicated, right? Well, it turns out that it's not. The page only consists out of a header and a Javascript code that continuously calls the HTML5 History API, a programming interface that allows websites to change the URL of the page without hitting refresh, in a loop.
As a matter of precaution, you might want to think twice before following any short links. The prank is likely to fade into obscurity as days pass.