SIM cards and NFC chips may work together to provide mobile payment services
2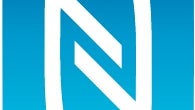 Deploying a universal mobile payment system might have a lot to do with the SIM card that resides inside our phones, as it turns out. The GSMA announced today that
45 of the world's largest wireless carriers are in favor of a SIM-based NFC solution
, and have committed to support and implement related products and services.
Among the bunch of supporters of SIM-based NFC are AT&T, Verizon, and T-Mobile, which have been working together on bringing a mobile payment system to the U.S. market for quite a while now. As a matter of fact, the three carriers announced the
Isis mobile payment venture
a year ago and are planning on
running live tests of the system
as soon as next year. China Mobile and China Unicom, the two of which provide service to about 800 million users throughout China, are also on the list.
So, how might your phone's SIM card and its NFC chip work together to handle mobile payments? It is quite simple actually. All your information, or at least all that is required for a payment to be conducted, will be stored on the SIM card and the NFC chip will be able to read it. In contrast, Google Wallet, which has been live for several months now, does not access your credentials from a physical device and works independently from the wireless carrier.
Here is a part of the GSMA announcement listing of all carriers that are backing up the SIM-based NFC solution:
In addition to China Mobile and China Unicom, the operators who have committed to SIM-based NFC include: América Móvil, AT&T, AVEA, Axiata, AXIS, Bharti Airtel, Bouygues Telecom, CSL, Deutsche Telekom, Elisa Corporation, Emirates Integrated Telecommunications Company PJSC (du), Etisalat, Everything Everywhere, Globe Telecom, KPN, KT Corporation, Maxis, Mobily, MTS, Orange, Proximus, Qtel Group, Rogers Communications, Saudi Telecom Company (STC), SFR, SK Telecom, Smart, SOFTBANK MOBILE, Telecom Italia, Telecom New Zealand, Telecom Slovenije, Telefónica, Telekom Austria Group, Telenor, TeliaSonera, Telus, TMN, Turkcell, Verizon, VimpelCom, VIVA Bahrain and Vodafone Group. Additionally, ISIS, the organisation formed by AT&T Mobility, T-Mobile USA and Verizon Wireless to build a nationwide mobile commerce network in the United States, also supports SIM-based NFC.