SID expo 2013: Galaxy S4 display has the widest color gamut, Samsung demos 13.3" panel with 3200x1800 pixels
24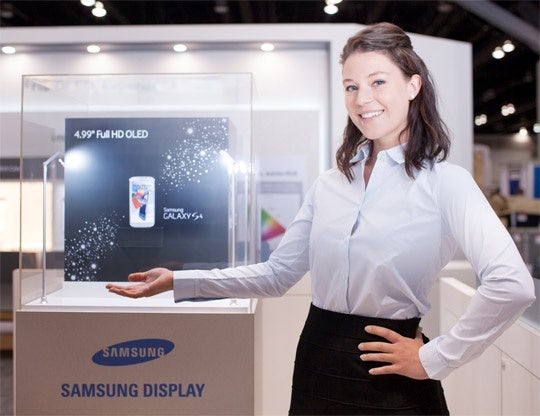 The Society of Information Displays expo is where each year the latest and greatest in display tech is showcased, and what would it be without the Korean juggernauts.
After
LG demonstrated a flexible OLED with plastic substrate
, Samsung flaunted three display sizes - about 5, 10 and 13 inches. The
Galaxy S4
's Full HD 4.99" Super AMOLED panel, it turns out, covers the widest color gamut of any mobile screen -
94% of the Adobe RGB color space
, which is much wider than the standard sRGB gamut those displays are typically measured against.
Of course, this all might be just a way to say OLED's colors are oversaturated for the sRGB gamut, which screen purists are aware of, but fit well within the wider Adobe RGB space, just a matter of yardstick.
The 10.1" display bears 2560 x 1600 pixels of resolution, while the 13.3" screen flaunts the breathtaking
3200 x 1800 pixels
, making for a record pixel density, larger than the 13" MacBook Pro with Retina, for instance. The larger panels have 30% less power requirements than the typical LCDs due to the decreased number of driver circuits and improved LED backlight efficiency.