Russian anti-monopoly court orders Google to make changes to Android
33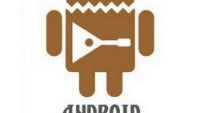 Google's Android is under fire in Russia for what the anti-monopoly court is calling anti-competitive practices. Google has already been found guilty of the charges and is now being ordered to make some drastic changes to the requirements it places on manufacturers who want to have Google Play services installed on devices.
Russian search competitor Yandex filed the original complaint in regards to Google's rules about how Google Apps need to be preinstalled and featured, and a device cannot have competitor's apps preinstalled, in order for a device to also carry the Google Play Store and Play services, rules that Google has in place around the world. A competitor like Yandex would need to have its own app store (the Yandex Store in this case), if it could not follow these rules. Of course, third-party Russian app stores like Yandex have gotten a bad reputation (deservedly) for being filled with malware, so it shouldn't be a surprise that Yandex wants to be able to offer the Google Play Store along with its own apps.
According to the Russian court, Google has until November 18th to change its requirements and allow competitor's apps to be preinstalled on devices and still give those devices access to the Google Play Store. It is unclear if Google has any other options in this case.
It is worth noting that Google has been said to be
cutting down
the number of apps that come preinstalled on new devices, but that move will likely not help Google in this case.