Rumor reappears: Samsung to showcase the Galaxy S6 in the following few days, but there's a catch
18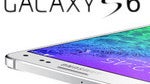 The Samsung Galaxy S6-related chatter is starting to reach incessant levels, and in smartphone land that's usually an indication that a device is right around the corner. Just how far off is that corner, however? According to
a re-surfaced rumor
, the next Samsung flagship might just be shown off in the next few days during CES 2015, but there's a catch.
Courtesy of
SamMobile
, the info reasserts that the Android heavyweight will, after all, unveil several "
variants"
of the successor to the Galaxy S5 during the aforementioned expo, but
only
to "
selected partners
". What exactly that means is up for speculation, though we could imagine that Samsung is hard at work trying to reassure its many partners of its continuing efforts to keep on top of things over at its lately struggling smartphone division. As for the variants part, this is a fairly obvious reference to the rumored Galaxy S6 Edge model.
Keep in mind that none of this is verifiable, and even if true, we probably won't even know for sure. The only thing we
do
know for sure is that a Galaxy S6 announcement as early as the beginning of January would be a serious departure from the past, as the company's S line usually sees its refresh happen a bit later in the year (anywhere from the end of February to sometime in May). That said, one could argue that shaking things up a bit (or a lot) is what Samsung needs right now.
We'll keep you folks posted.